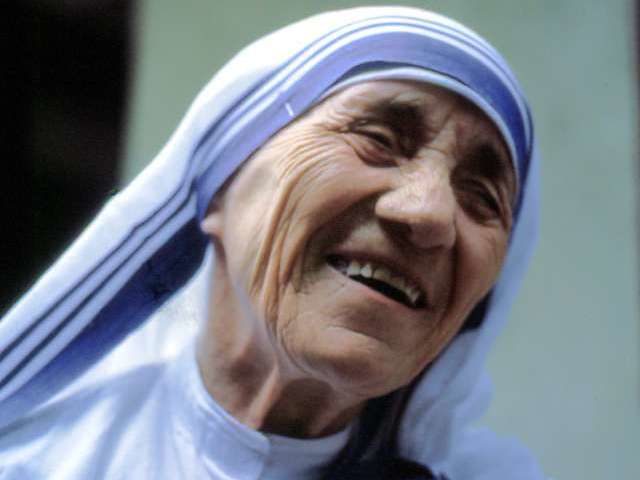 (Images) 22 Humbling Mother Teresa Picture Quotes
Mother Teresa's name rings bells around the world. She was a beacon of hope and a spreader of love and compassion to many of those in need. Mother Teresa's quotes are often shared throughout books, social media channels and presentations as her words are unforgettable lessons to live by.
Checkout these 22 humbling Mother Teresa Picture Quotes and please share the love and compassion of Mother Teresa with your friends and followers to brighten their day.
22 Humbling Mother Teresa Picture Quotes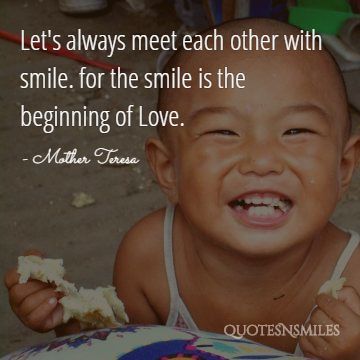 Let's always meet each other with smile. for the smile is the beginning of Love.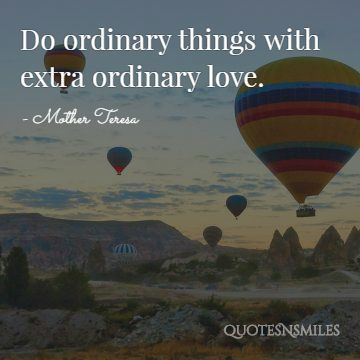 Do ordinary things with extra ordinary love.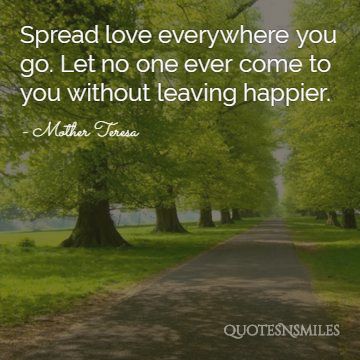 Spread love everywhere you go. Let no one ever come to you without leaving happier.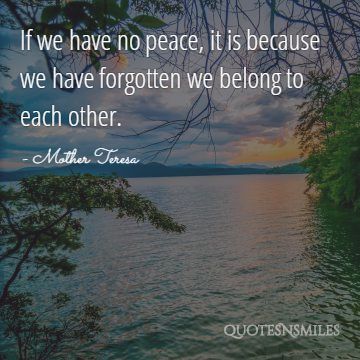 If we have no peace, it is because we have forgotten we belong to each other.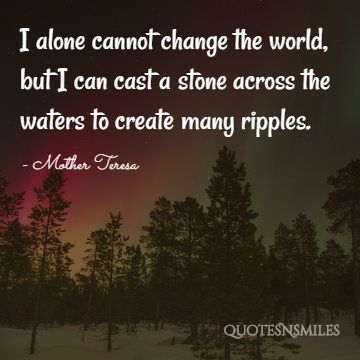 I alone cannot change the world, but I can cast a stone across the waters to create many ripples.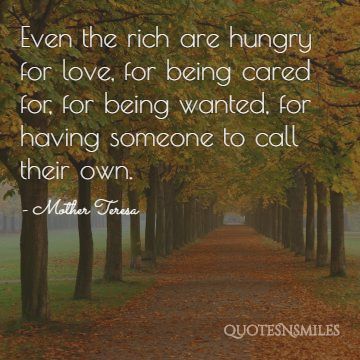 Even the rich are hungry for love, for being cared for, for being wanted, for having someone to call their own.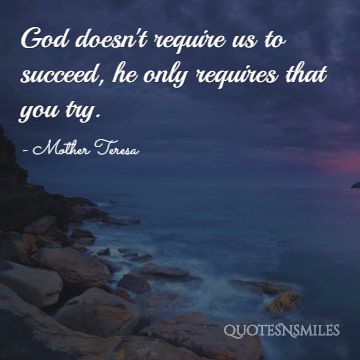 God doesn't require us to succeed, he only requires that you try.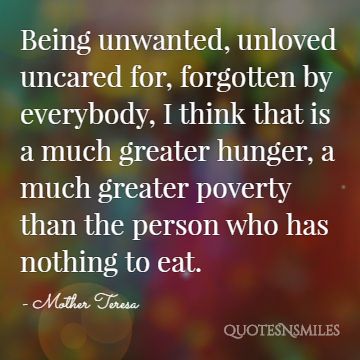 Being unwanted, unloved uncared for, forgotten by everybody, I think that is a much greater hunger, a much greater poverty than the person who has nothing to eat.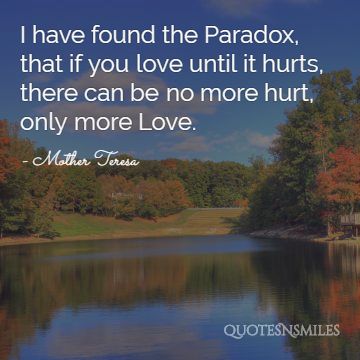 I have found the Paradox, that if you love until it hurts, there can be no more hurt, only more Love.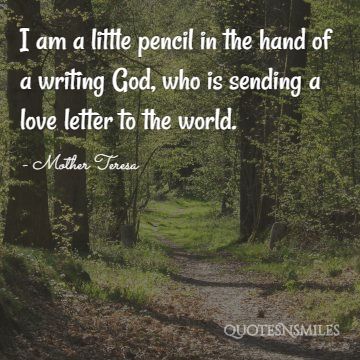 I am a little pencil in the hand of a writing God, who is sending a love letter to the world.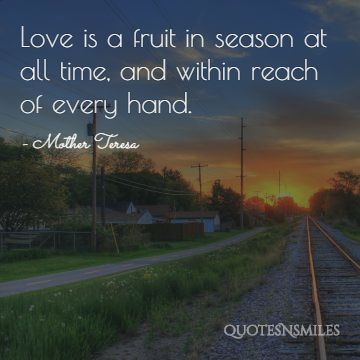 Love is a fruit in season at all time, and within reach of every hand.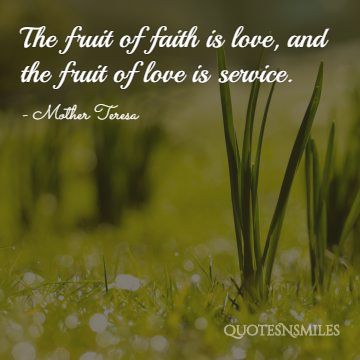 The fruit of faith is love, and the fruit of love is service.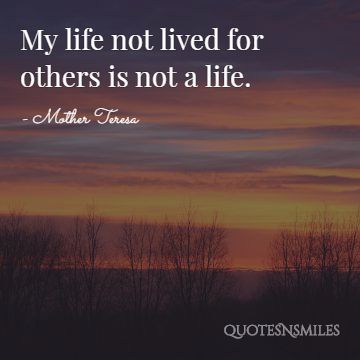 My life not lived for others is not a life.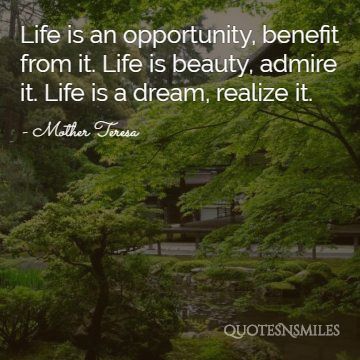 Life is an opportunity, benefit from it. Life is beauty, admire it. Life is a dream, realize it.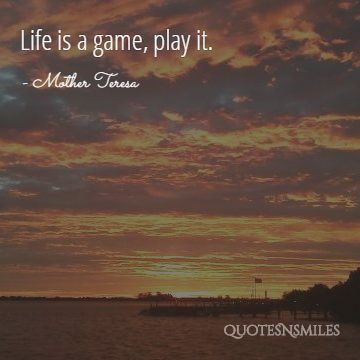 Life is a game, play it.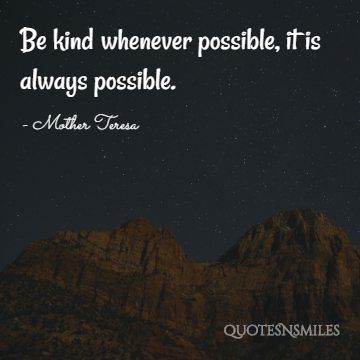 Be kind whenever possible, it is always possible.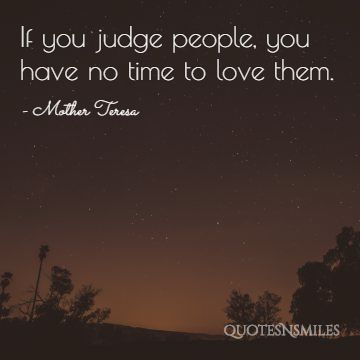 If you judge people, you have no time to love them.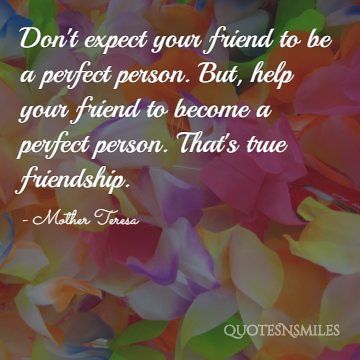 Don't expect your friend to be a perfect person. But, help your friend to become a perfect person. That's true friendship.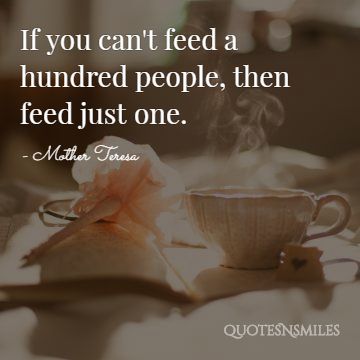 If you can't feed a hundred people, then feed just one.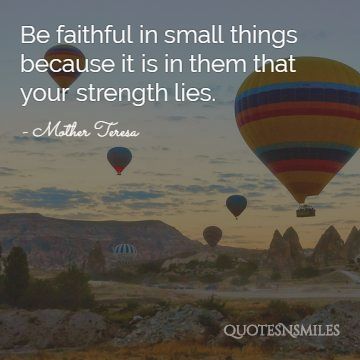 Be faithful in small things because it is in them that your strength lies.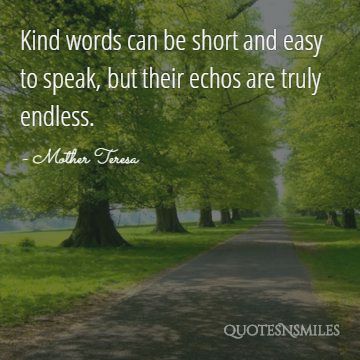 Kind words can be short and easy to speak, but their echos are truly endless.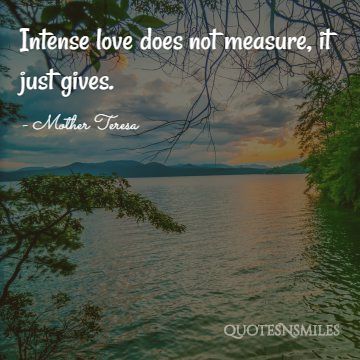 Intense love does not measure, it just gives.
We hope you enjoyed these Mother Teresa Picture Quotes and thank's for visiting QuotesNSmiles.com