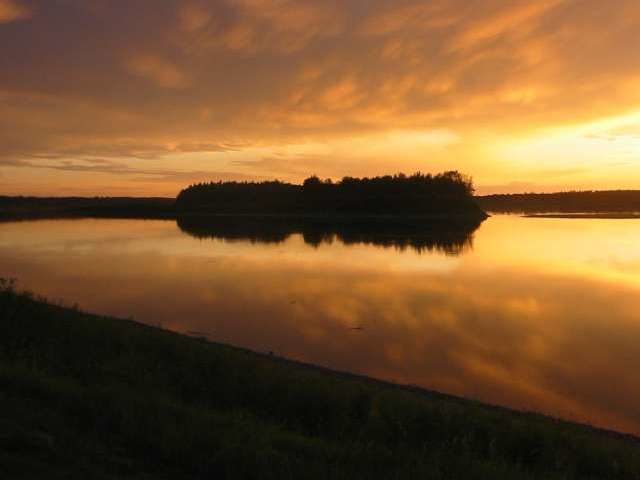 (Images) 15 Picture Quotes To Create Peace, Love and Harmony In Your Life
Peace, Love and Harmony Let's face it, we all want a life full of each this!
I am a BIG believer in what you think you attract which is why Quotes can be such a powerful tool for anyone wanting to bring more of something into their lives.
Living with Peace, Love and Harmony means different things to different people but for me, living with these qualities means a balanced life filled with purpose and meaning and THAT is a life for me.
I hope you can take something special away from the Peace, Love and Harmony Picture quotes below.
15 Picture Quotes To Create Peace, Love and Harmony In Your Life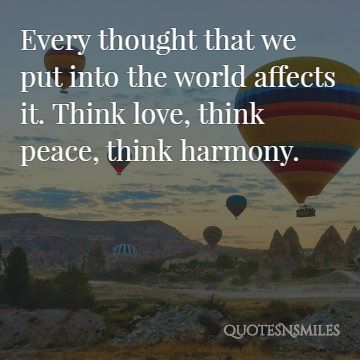 Every thought that we put into the world affects it. Think love, think peace, think harmony.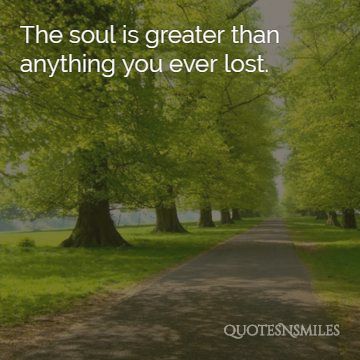 The soul is greater than anything you ever lost.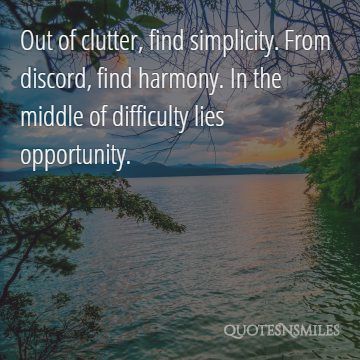 Out of clutter, find simplicity. From discord, find harmony. In the middle of difficulty lies opportunity.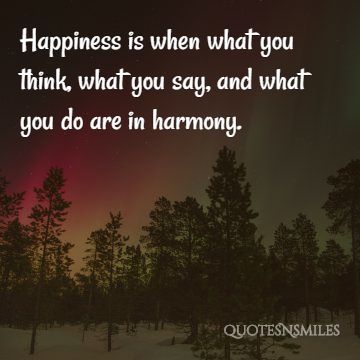 Happiness is when what you think, what you say, and what you do are in harmony.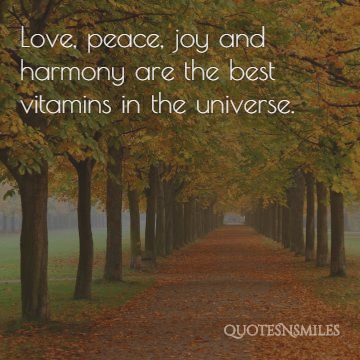 Love, peace, joy and harmony are the best vitamins in the universe.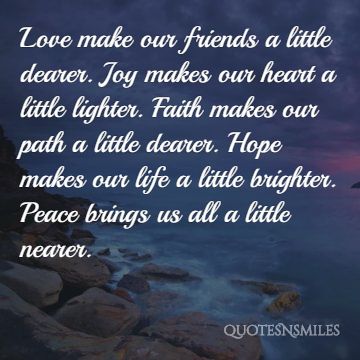 Love make our friends a little dearer. Joy makes our heart a little lighter. Faith makes our path a little dearer. Hope makes our life a little brighter. Peace brings us all a little nearer.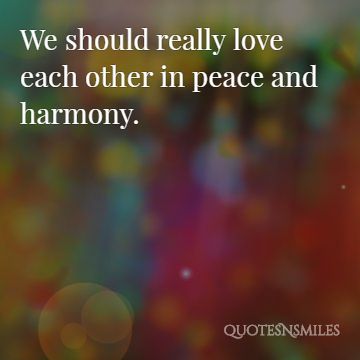 We should really love each other in peace and harmony.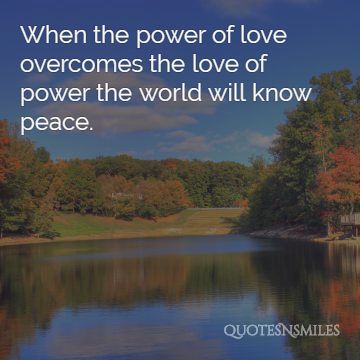 When the power of love overcomes the love of power the world will know peace.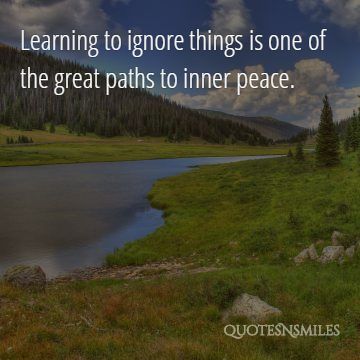 Learning to ignore things is one of the great paths to inner peace.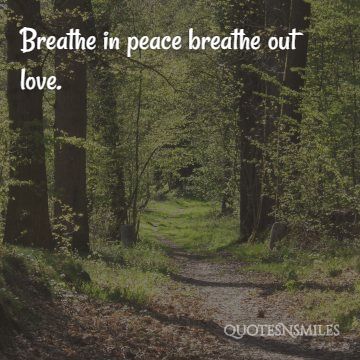 Breathe in peace breathe out love.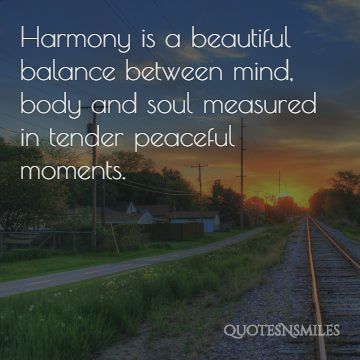 Harmony is a beautiful balance between mind, body and soul measured in tender peaceful moments.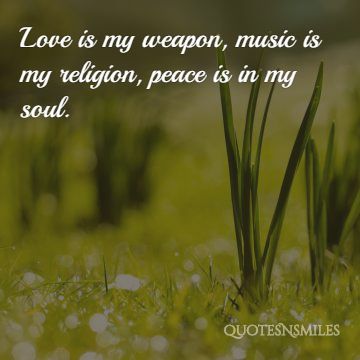 Love is my weapon, music is my religion, peace is in my soul.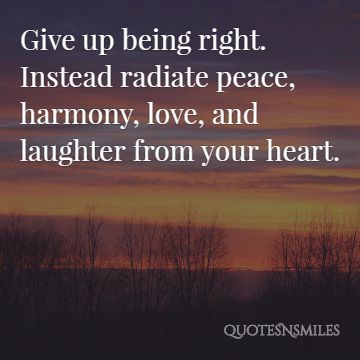 Give up being right. Instead radiate peace, harmony, love, and laughter from your heart.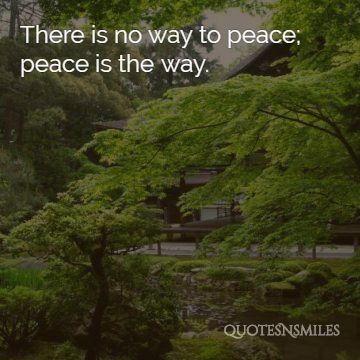 There is no way to peace; peace is the way.
I hope you enjoyed these beautiful Peace, Love and Harmony Picture Quotes and thank you for visiting QuotesNSmiles.com