Gautama Buddha was one of the most prominent figures in Buddhism. Buddhists around the world consider him as devine or enlightened teacher who had attained full Buddhahood. Buddhist believe that the life of Buddha and his discourses as well as monastic rules have been summarized and memorized by his followers after his death. Diverse collection of teachings which are attributed to Buddha were passed down orally and later preserved in written format after almost 400 years.
Below are 48 Calming Buddha Quotes:
"You will not be punished for your anger, you will be punished by your anger."
– Buddha
"You cannot travel the path until you have become the path itself
– Buddha
"However many holy words you read, however many you speak, what good will they do you if you do not act on upon them?
– Buddha
"When you realize how perfect everything is you will tilt your head back and laugh at the sky"
– Buddha
"Peace comes from within. Do not seek it without."
– Buddha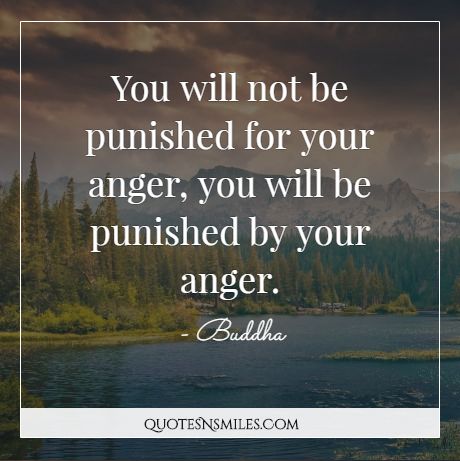 "You only lose what you cling to."
– Buddha
"There is nothing more dreadful than the habit of doubt. Doubt separates people. It is a poison that disintegrates friendships and breaks up pleasant relations. It is a thorn that irritates and hurts; it is a sword that kills.
– Buddha
"The mind is everything. What you think you become."
– Buddha
"Three things cannot be long hidden: the sun, the moon, and the truth."
– Buddha
"Holding on to anger is like grasping a hot coal with the intent of throwing it at someone else; you are the one who gets burned."
– Buddha
"Believe nothing, no matter where you read it, or who said it, no matter if I have said it, unless it agrees with your own reason and your own common sense.
– Buddha
"Have compassion for all beings, rich and poor alike; each has their suffering. Some suffer too much, others too little.
– Buddha
"Thousands of candles can be lit from a single candle, and the life of the candle will not be shortened. Happiness never decreases by being shared."
– Buddha
"You yourself, as much as anybody in the entire universe, deserve your love and affection."
– Buddha
"All that we are is the result of what we have thought. The mind is everything. What we think we become.
– Buddha
"Those who are free of resentful thoughts surely find peace."
– Buddha
"To understand everything is to forgive everything"
– Buddha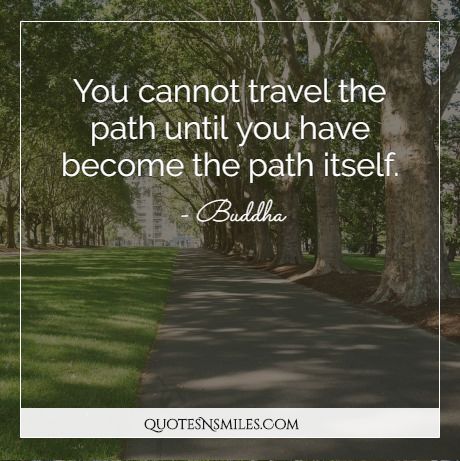 "We are shaped by our thoughts; we become what we think. When the mind is pure, joy follows like a shadow that never leaves."
– Buddha
"The only real failure in life is not to be true to the best one knows.
– Buddha
"An idea that is developed and put into action is more important than an idea that exists only as an idea.
– Buddha
"A jug fills drop by drop."
– Buddha
In recent years the concept of Zen has gained a lot of popularity, which is a buddhist Mahayana movement originated from China which emphasizes enlightenment for its student in a direct possible way. Zen Buddism is a ancestral tradition which has been passed on since the time of the Buddha. We also have a selection sayings and proverbs in the form of zen quotes which convey and describe the philosophy behind Zen.
"The tongue like a sharp knife… Kills without drawing blood.
– Buddha
"Even death is not to be feared by one who has lived wisely.
– Buddha
"A dog is not considered a good dog because he is a good barker. A man is not considered a good man because he is a good talker."
– Buddha
"The way is not in the sky. The way is in the heart.
– Buddha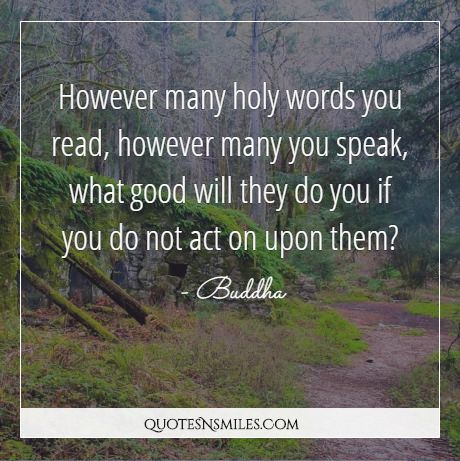 "Teach this triple truth to all: A generous heart, kind speech, and a life of service and compassion are the things which renew humanity.
– Buddha
"The whole secret of existence is to have no fear. Never fear what will become of you, depend on no one. Only the moment you reject all help are you freed.
– Buddha
"No one saves us but ourselves. No one can and no one may. We ourselves must walk the path.
– Buddha
"The secret of health for both mind and body is not to mourn for the past, worry about the future, or an
ticipate troubles, but to live in the present moment wisely and earnestly.
– Buddha
"Your work is to discover your work and then with all your heart to give yourself to it.
– Buddha
"Work out your own salvation. Do not depend on others.
– Buddha
"What we think, we become.
– Buddha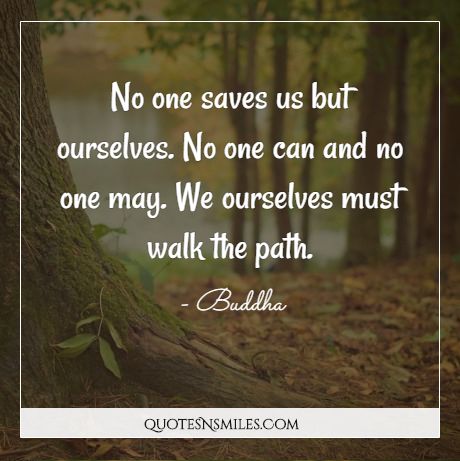 "To conquer oneself is a greater task than conquering others
– Buddha
"Better than a thousand hollow words, is one word that brings peace.
– Buddha
"He who loves 50 people has 50 woes; he who loves no one has no woes.
– Buddha
"To keep the body in good health is a duty…otherwise we shall not be able to keep our mind strong and clear.
– Buddha
"There has to be evil so that good can prove its purity above it.
– Buddha
"Hatred does not cease through hatred at any time. Hatred ceases through love. This is an unalterable law.
– Buddha
"Whatever words we utter should be chosen with care for people will hear them and be influenced by them for good or ill.
– Buddha
"Every human being is the author of his own health or disease.
– Buddha
"All that we are is the result of what we have thought. The mind is everything. What we think we become"
– Buddha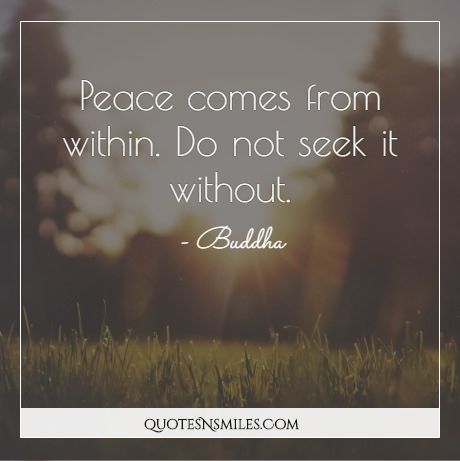 "All wrong-doing arises because of mind. If mind is transformed can wrong-doing remain?"
– Buddha
"Thousands of candles can be lit from a single candle, and the life of the candle will not be shortened. Happiness never decreases by being shared."
– Buddha
"Do not dwell in the past, do not dream of the future, concentrate the mind on the present moment."
– Buddha
"However many holy words you read, however many you speak, what good will they do you If you do not act on
upon them?"
– Buddha
"Even death is not to be feared by one who has lived wisely."
– Buddha
"Peace comes from within. Do not seek it without."
– Buddha
"In the sky, there is no distinction of east and west; people create distinctions out of their own minds and then believe them to be true."
– Buddha
"If we could see the miracle of a single flower clearly, our whole life would change."
– Buddha
"The only real failure in life is not to be true to the best one knows."
– Buddha
"Doubt everything. Find your own light."
– Buddha
I hope you enjoyed these 48 Calming Buddha Quotes and thank you for visiting QuotesNSmiles.com