While sunsets establish an end of a long day, sunrise may represent a new beginning or a fresh start. Whether one is a nocturnal owl or an early bird, everyone will agree that the sight of sunrise is one of the most beautiful instances one may catch throughout the day.
There is something about the crimson color of the rising sun in the pale blue sky that can fill one's heart with warmth, joy, positivity, and absolute glee. The next time you have an opportunity to look at this nature's masterpiece it is best to sit back, relax and appreciate it. But, recognizing the beauty of nature can have added meaning when you put words behind them to enhance this enthralling experience.
Here are some deep and beautiful sunrise quotes to make this unique time more meaningful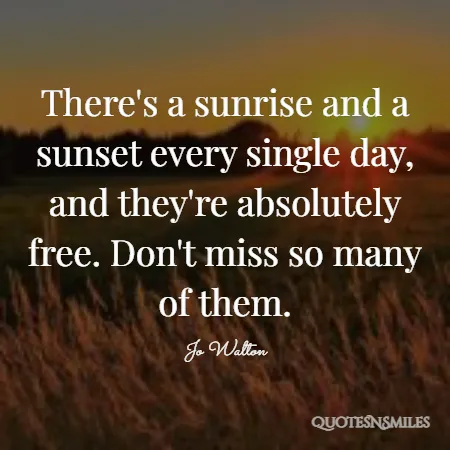 There's a sunrise and a sunset every single day, and they're absolutely free. Don't miss so many of them.
– Jo Walton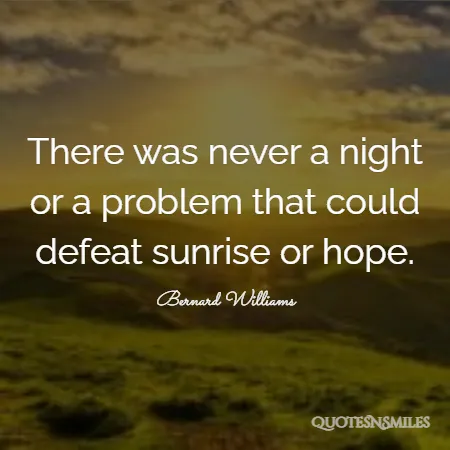 There was never a night or a problem that could defeat sunrise or hope.
– Bernard Williams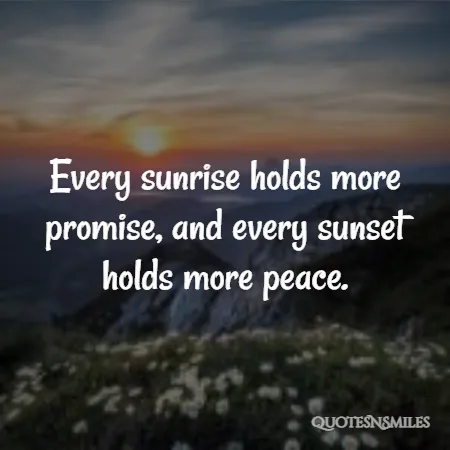 Every sunrise holds more promise, and every sunset holds more peace.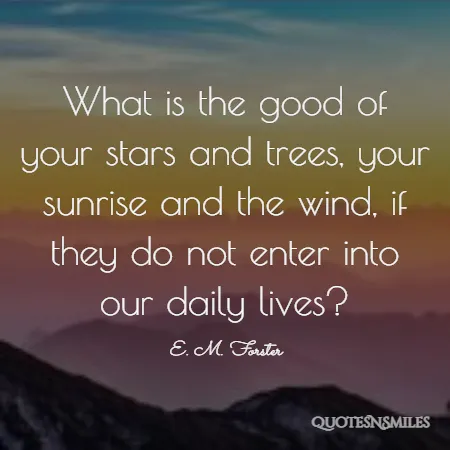 What is the good of your stars and trees, your sunrise and the wind, if they do not enter into our daily lives?
– E. M. Forster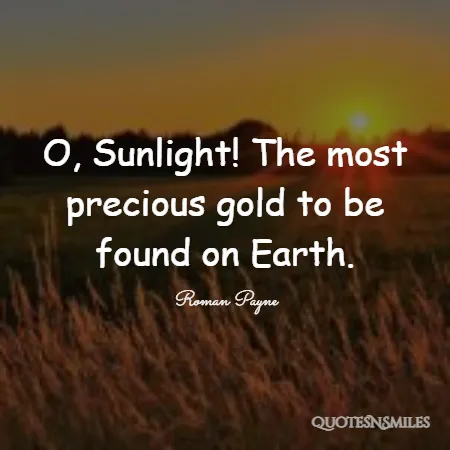 O, Sunlight! The most precious gold to be found on Earth.
– Roman Payne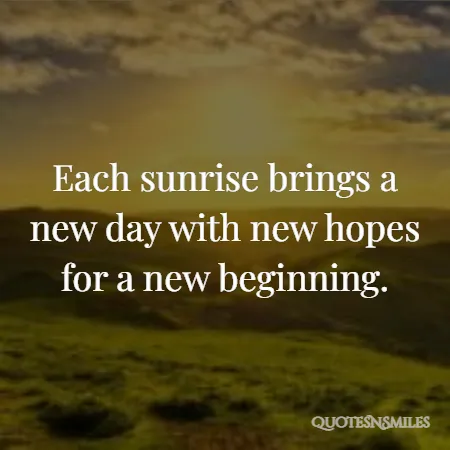 Each sunrise brings a new day with new hopes for a new beginning.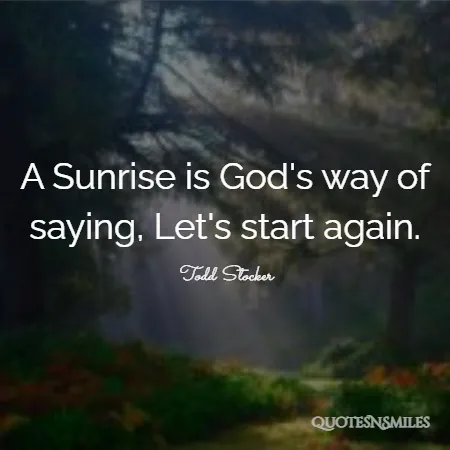 A Sunrise is God's way of saying, Let's start again.
– Todd Stocker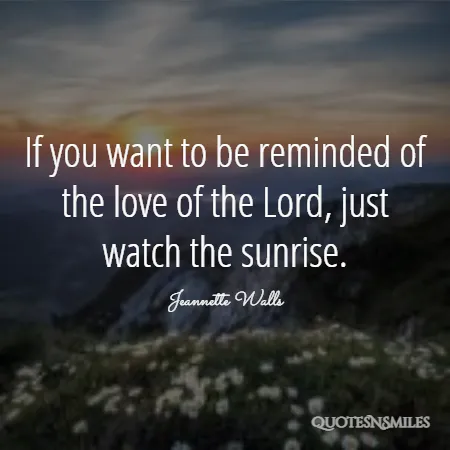 If you want to be reminded of the love of the Lord, just watch the sunrise.
– Jeannette Walls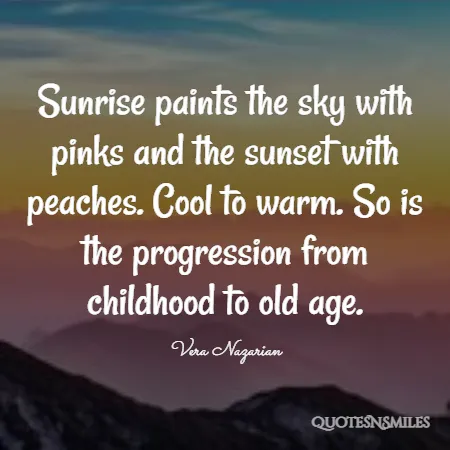 Sunrise paints the sky with pinks and the sunset with peaches. Cool to warm. So is the progression from childhood to old age.
– Vera Nazarian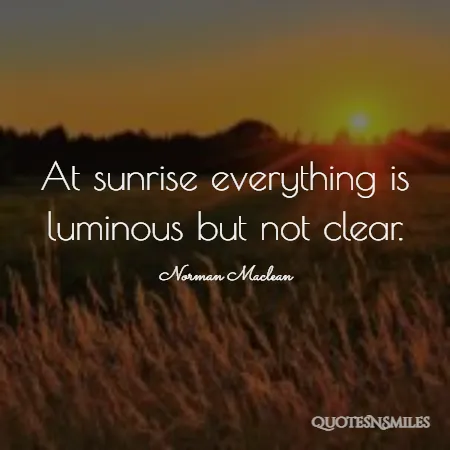 At sunrise everything is luminous but not clear.
– Norman Maclean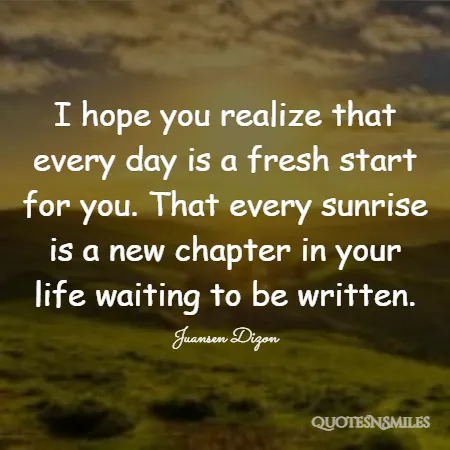 I hope you realize that every day is a fresh start for you. That every sunrise is a new chapter in your life waiting to be written.
– Juansen Dizon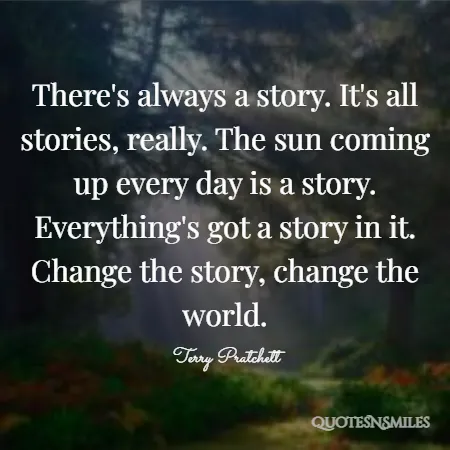 There's always a story. It's all stories, really. The sun coming up every day is a story. Everything's got a story in it. Change the story, change the world.
– Terry Pratchett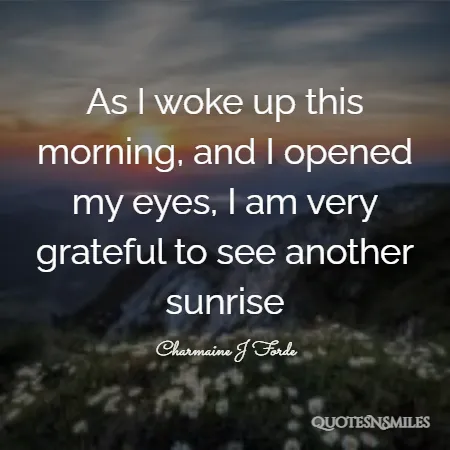 As I woke up this morning, and I opened my eyes, I am very grateful to see another sunrise
– Charmaine J Forde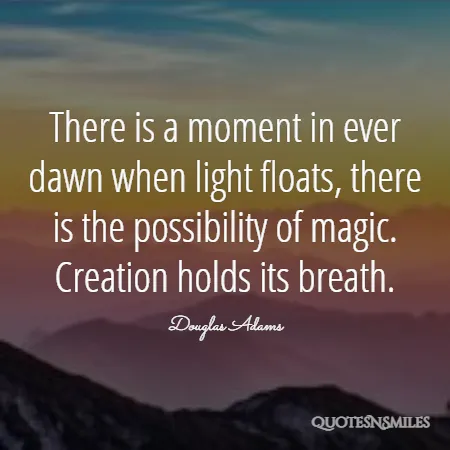 There is a moment in ever dawn when light floats, there is the possibility of magic. Creation holds its breath.
– Douglas Adams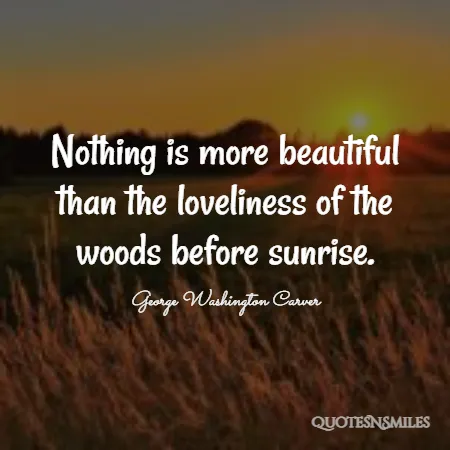 Nothing is more beautiful than the loveliness of the woods before sunrise.
– George Washington Carver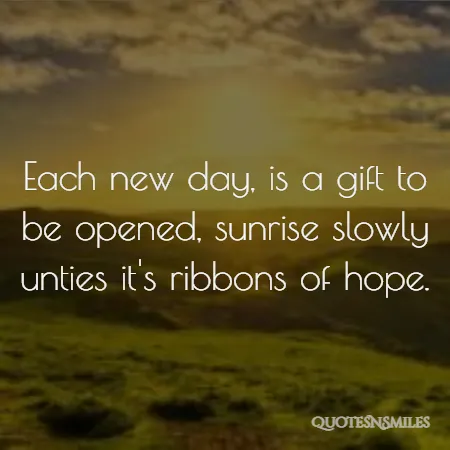 Each new day, is a gift to be opened, sunrise slowly unties it's ribbons of hope.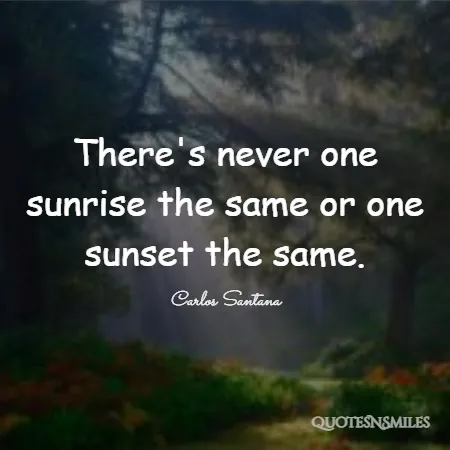 There's never one sunrise the same or one sunset the same.
– Carlos Santana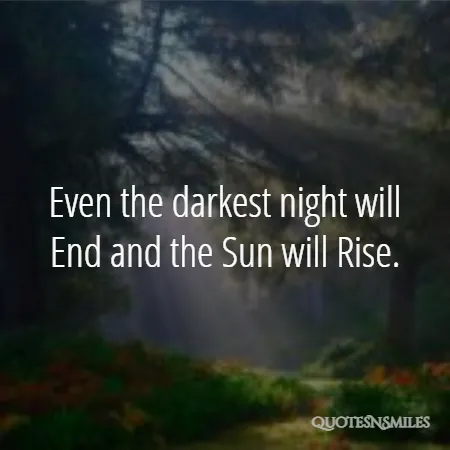 Even the darkest night will End and the Sun will Rise.