(Images) 18 Happiness Picture Quotes To Brighten Any Day
Being Happy is easier than not being happy When you are around someone happy, you feel that happy energy rub off on you and like a butterfly effect. the happiness circulates through others you meet that day!
It is so easy to talk about being happy but like anything, it also takes practice and I dare you to be happy today! (The picture quotes below will help with this)
Happiness Picture Quotes To Brighten Any Day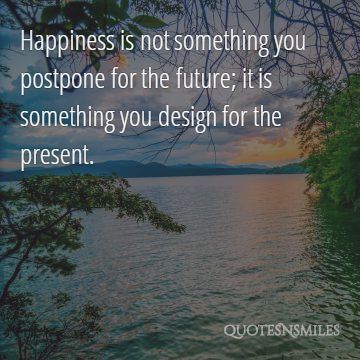 Happiness is not something you postpone for the future; it is something you design for the present.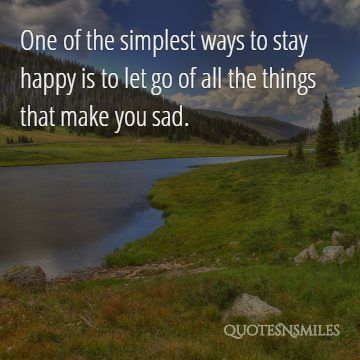 One of the simplest ways to stay happy is to let go of all the things that make you sad.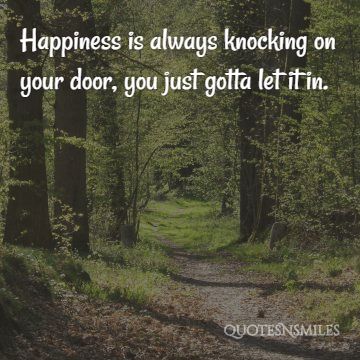 Happiness is always knocking on your door, you just gotta let it in.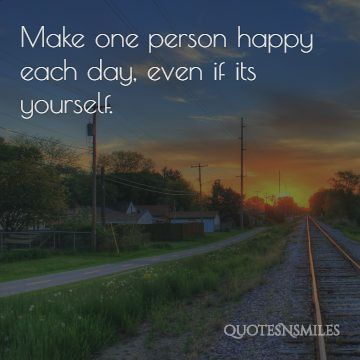 Make one person happy each day, even if its yourself.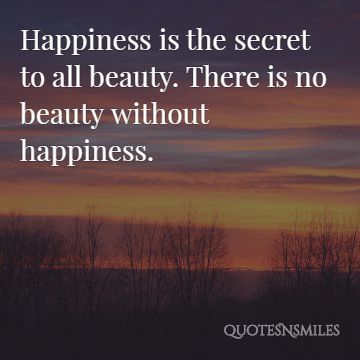 Happiness is the secret to all beauty. There is no beauty without happiness.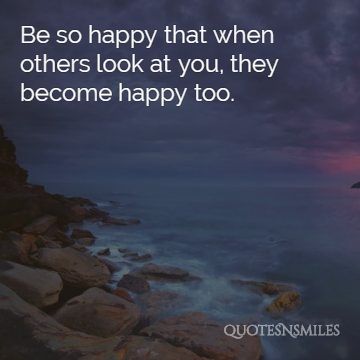 Be so happy that when others look at you, they become happy too.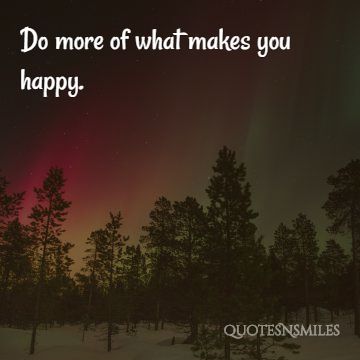 Do more of what makes you happy.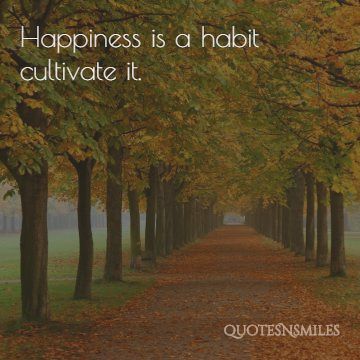 Happiness is a habit cultivate it.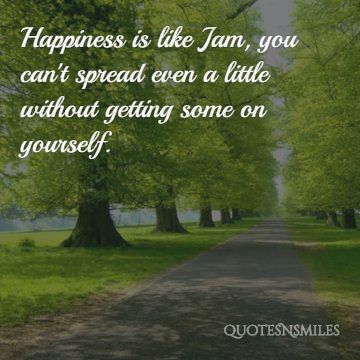 Happiness is like Jam, you can't spread even a little without getting some on yourself.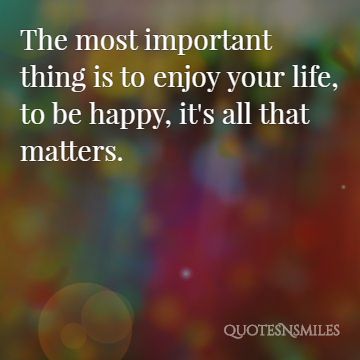 The most important thing is to enjoy your life, to be happy, it's all that matters.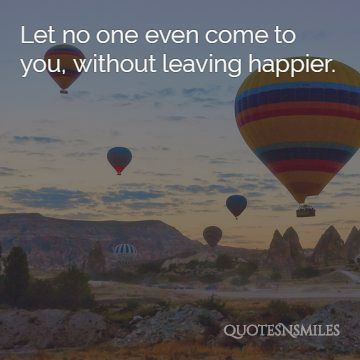 Let no one even come to you, without leaving happier.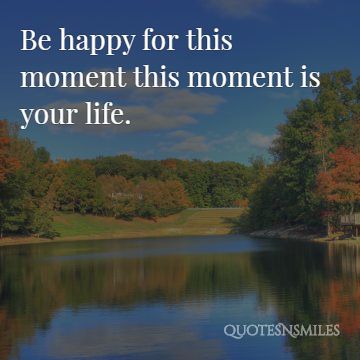 Be happy for this moment this moment is your life.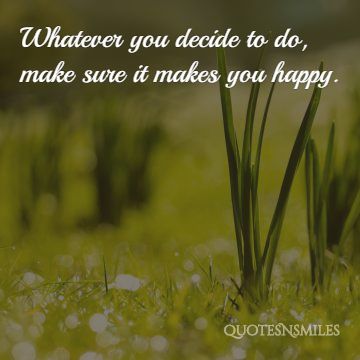 Whatever you decide to do, make sure it makes you happy.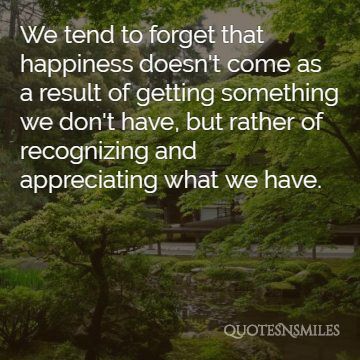 We tend to forget that happiness doesn't come as a result of getting something we don't have, but rather of recognizing and appreciating what we have.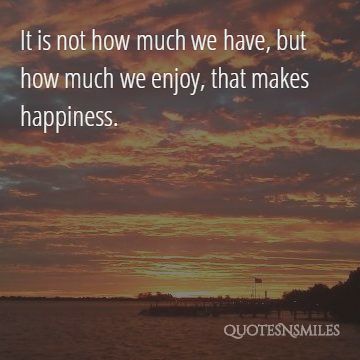 It is not how much we have, but how much we enjoy, that makes happiness.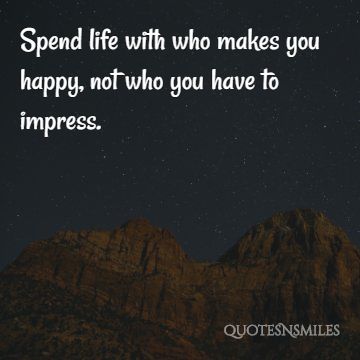 Spend life with who makes you happy, not who you have to impress.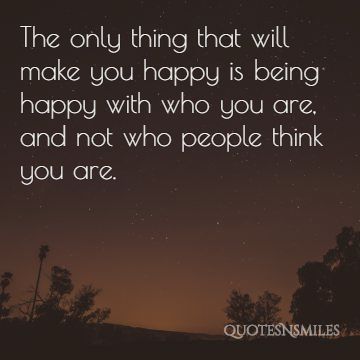 The only thing that will make you happy is being happy with who you are, and not who people think you are.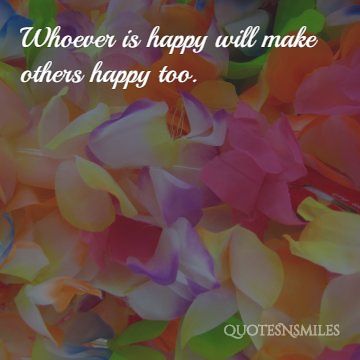 Whoever is happy will make others happy too.
We hope these Happy Quotes helped to brighten your dare and thanks for visiting QuotesNSmiles.com