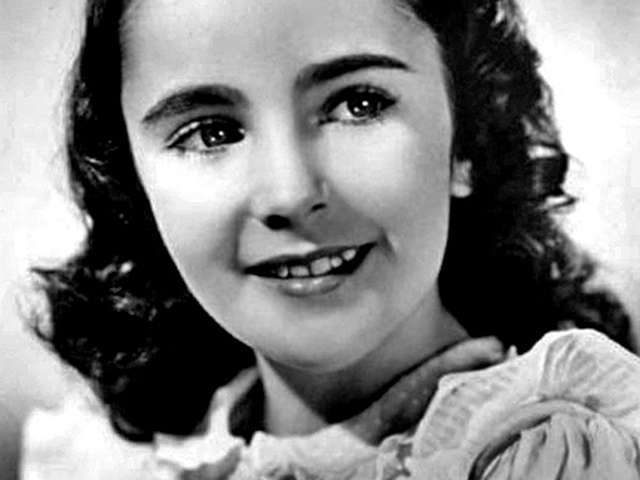 (Images) 12 Great Elizabeth Taylor Picture Quotes
Elizabeth Taylor was an infamous British-American actress. She was a well known child star and grew up to become one of the great screen actresses of Hollywood's Golden Age.
Taylor was married eight times and had several life-threatening illnesses. She championed HIV and AIDS programs and in 1985 co-founded the American Foundation for AIDS Research and in 1993 the Elizabeth Taylor AIDS Foundation.
We have compiled 12 Elizabeth Taylor Picture Quotes below for you to enjoy!
12 Great Elizabeth Taylor Picture Quotes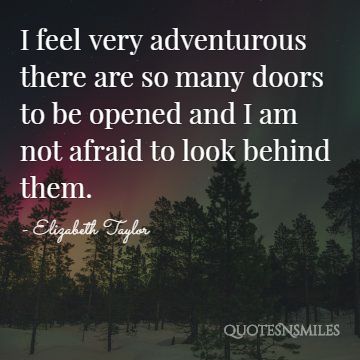 I feel very adventurous there are so many doors to be opened and I am not afraid to look behind them.
– Elizabeth Taylor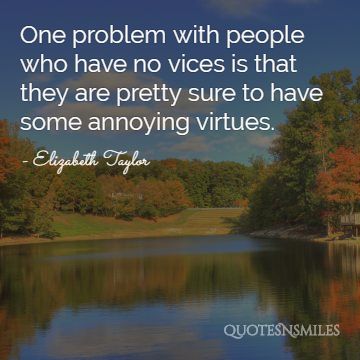 One problem with people who have no vices is that they are pretty sure to have some annoying virtues.
– Elizabeth Taylor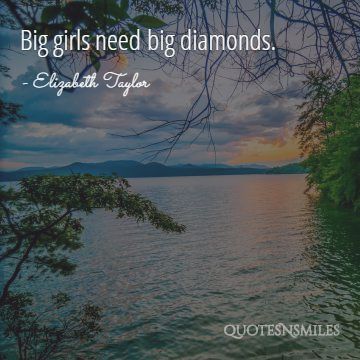 Big girls need big diamonds.
– Elizabeth Taylor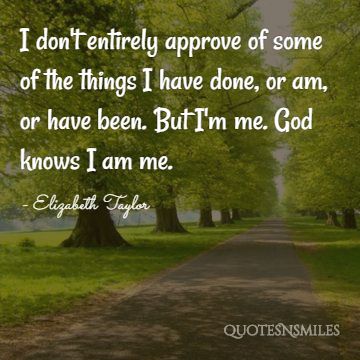 I don't entirely approve of some of the things I have done, or am, or have been. But I'm me. God knows I am me.
– Elizabeth Taylor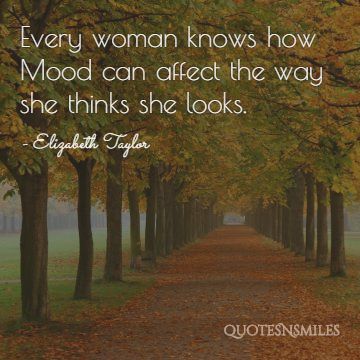 Every woman knows how Mood can affect the way she thinks she looks.
– Elizabeth Taylor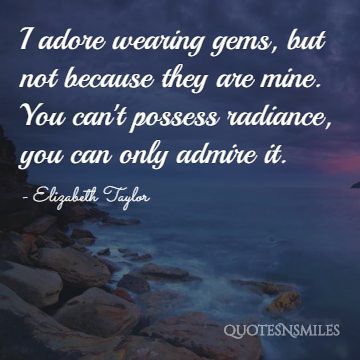 I adore wearing gems, but not because they are mine. You can't possess radiance, you can only admire it.
– Elizabeth Taylor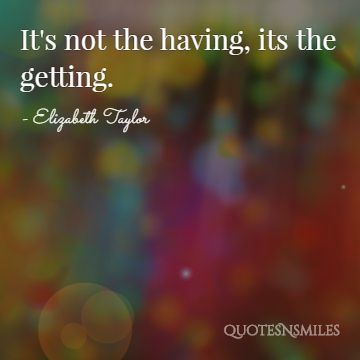 It's not the having, its the getting.
– Elizabeth Taylor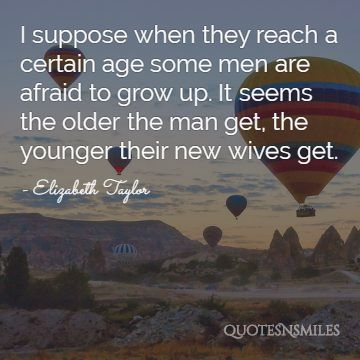 I suppose when they reach a certain age some men are afraid to grow up. It seems the older the man get, the younger their new wives get.
– Elizabeth Taylor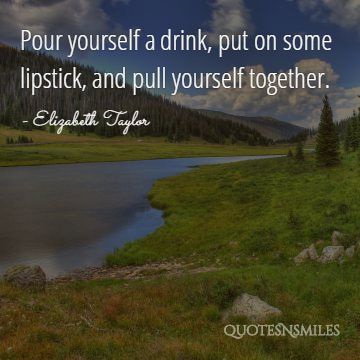 Pour yourself a drink, put on some lipstick, and pull yourself together.
– Elizabeth Taylor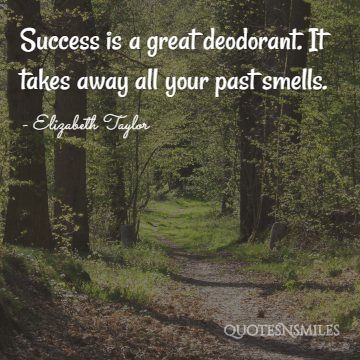 Success is a great deodorant. It takes away all your past smells.
– Elizabeth Taylor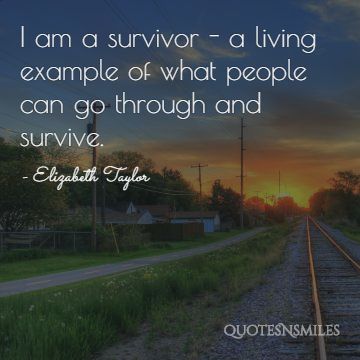 I am a survivor – a living example of what people can go through and survive.
– Elizabeth Taylor
It is strange that the years teach us patience; that the shorter our time the greater or capacity.
– Elizabeth Taylor
We hope you enjoyed these Elizabeth Taylor Quotes and Thanks for visiting QuotesNSmiles.com