(Images) 19 Picture Quotes To Ignite Passion
Passion!
You need passion, you've got to have passion, what are you passionate about, live with passion these are all common phrases that are thrown around in everyday life and for good reason I believe!
We are all here on this planet for a reason and even if we spend our whole lives searching for our passion and what it is that lights us up – it is worth the wait.
Something I believe in strongly is letting people know that it is totally ok to have more than one passion. Passions, like everything else in this world, change. You can be passionate about something for a year or a week or a day and then lose that passion and that's ok, just move on to the next thing.
Below are a few of my favourite quotes to help fuel your passion. Enjoy!
19 Picture Quotes To Ignite Passion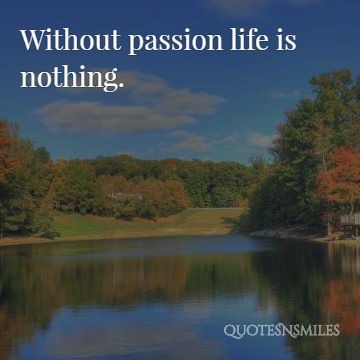 Without passion life is nothing.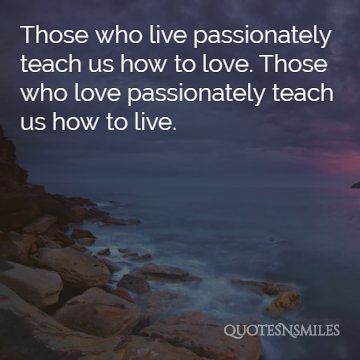 Those who live passionately teach us how to love. Those who love passionately teach us how to live.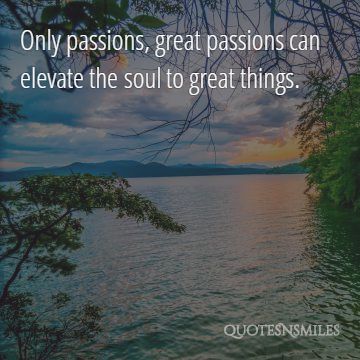 Only passions, great passions can elevate the soul to great things.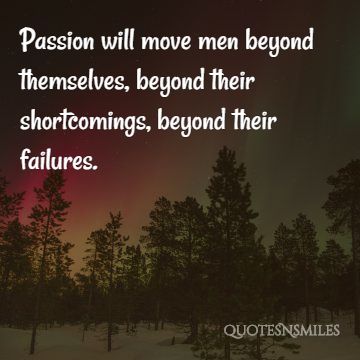 Passion will move men beyond themselves, beyond their shortcomings, beyond their failures.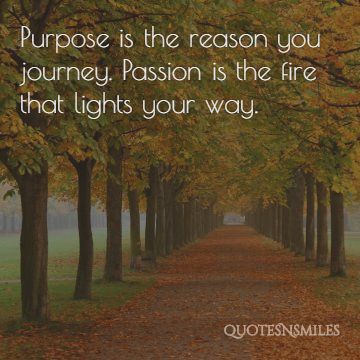 Purpose is the reason you journey. Passion is the fire that lights your way.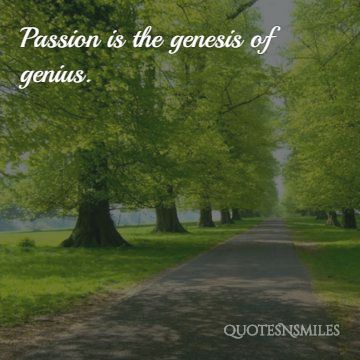 Passion is the genesis of genius.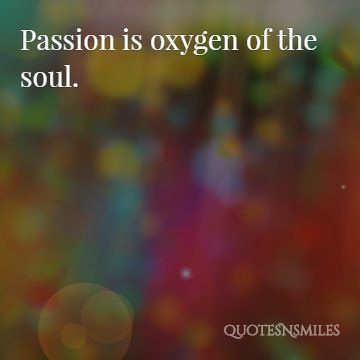 Passion is oxygen of the soul.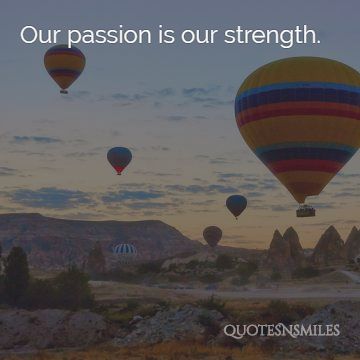 Our passion is our strength.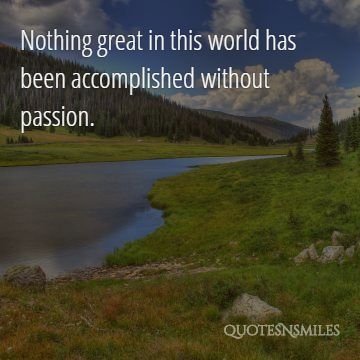 Nothing great in this world has been accomplished without passion.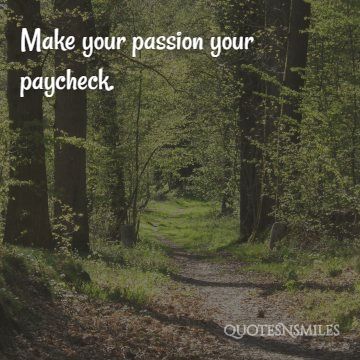 Make your passion your paycheck.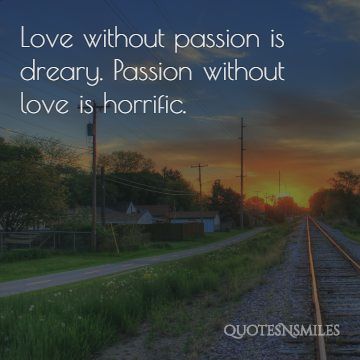 Love without passion is dreary. Passion without love is horrific.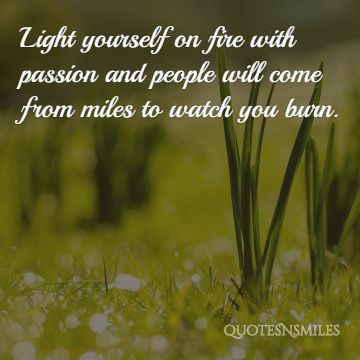 Light yourself on fire with passion and people will come from miles to watch you burn.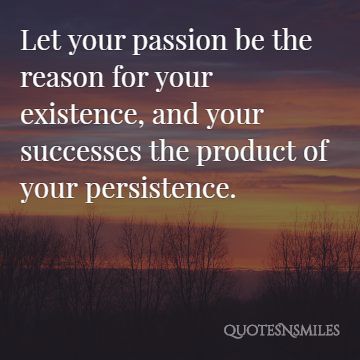 Let your passion be the reason for your existence, and your successes the product of your persistence.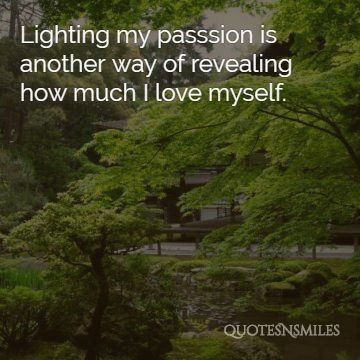 Lighting my passsion is another way of revealing how much I love myself.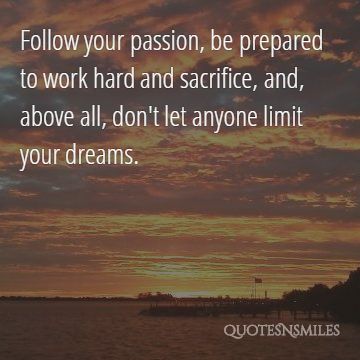 Follow your passion, be prepared to work hard and sacrifice, and, above all, don't let anyone limit your dreams.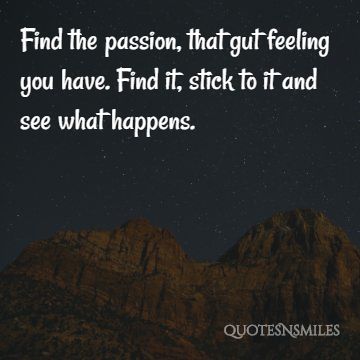 Find the passion, that gut feeling you have. Find it, stick to it and see what happens.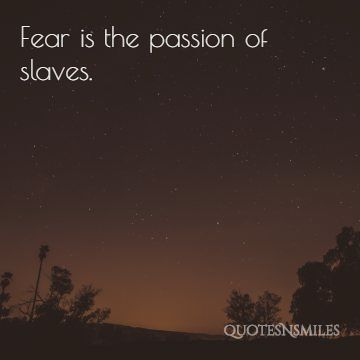 Fear is the passion of slaves.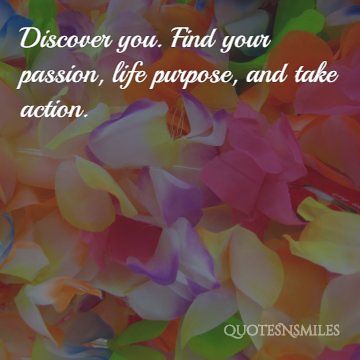 Discover you. Find your passion, life purpose, and take action.
I hope you enjoyed this collection of Passion Quotes and thank you for visiting QuotesNSmiles.com