(Images) 25 Motivational Picture Quotes For Running
Running pumps endorphins through your body and makes you feel contagiously happy. Runners call this feeling the "Running High" We have put together a compilation of 25 Motivational Picture Quotes For Running that we hope you will love as much as we do. Enjoy!
25 Motivational Picture Quotes For Running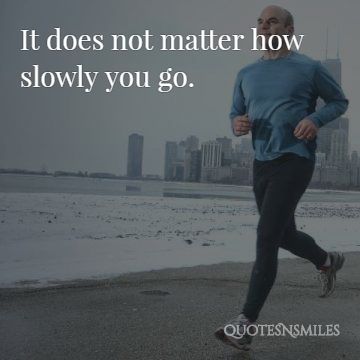 It does not matter how slowly you go.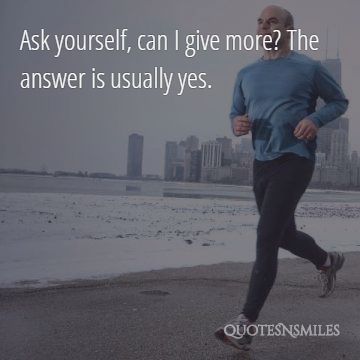 Ask yourself, can I give more? The answer is usually yes.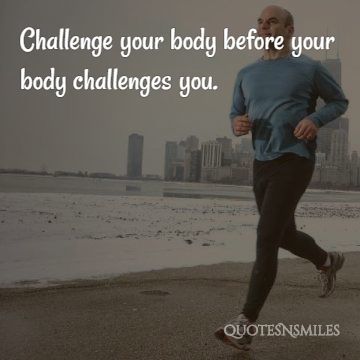 Challenge your body before your body challenges you.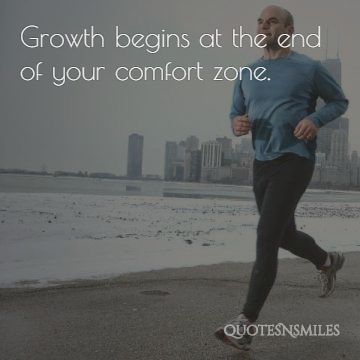 Growth begins at the end of your comfort zone.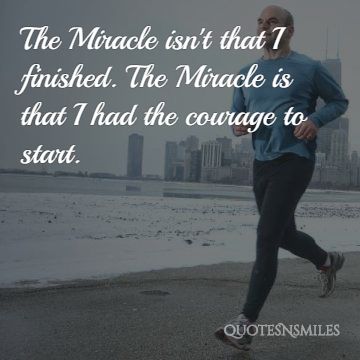 The Miracle isn't that I finished. The Miracle is that I had the courage to start.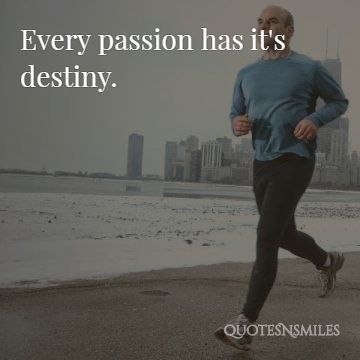 Every passion has it's destiny.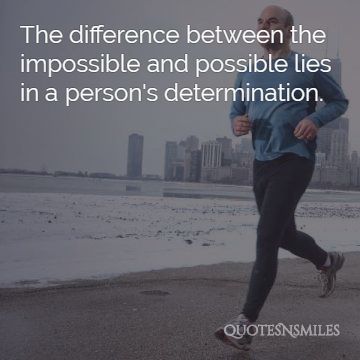 The difference between the impossible and possible lies in a person's determination.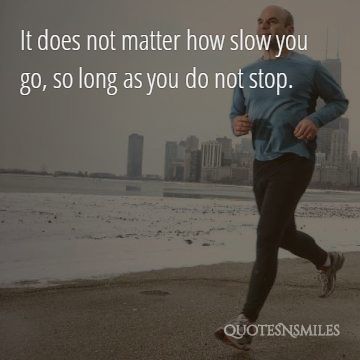 It does not matter how slow you go, so long as you do not stop.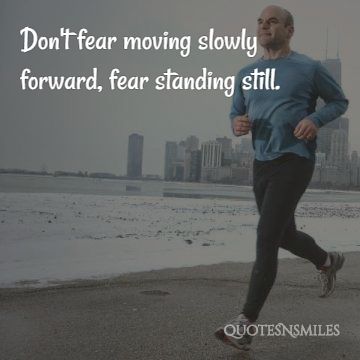 Don't fear moving slowly forward, fear standing still.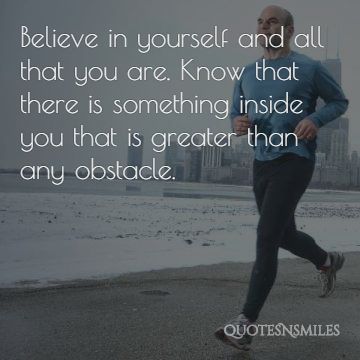 Believe in yourself and all that you are. Know that there is something inside you that is greater than any obstacle.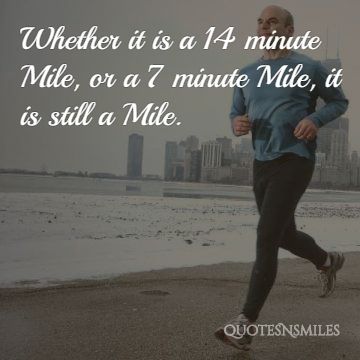 Whether it is a 14 minute Mile, or a 7 minute Mile, it is still a Mile.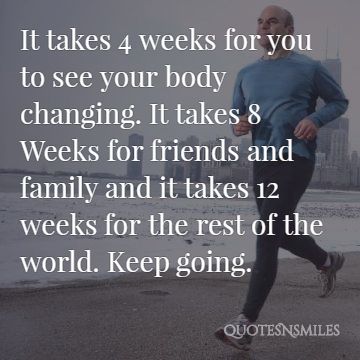 It takes 4 weeks for you to see your body changing. It takes 8 Weeks for friends and family and it takes 12 weeks for the rest of the world. Keep going.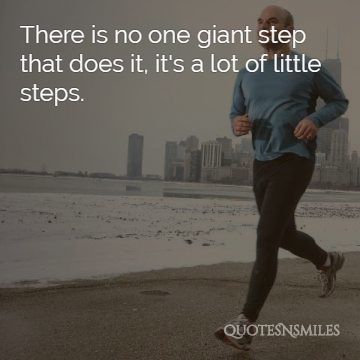 There is no one giant step that does it, it's a lot of little steps.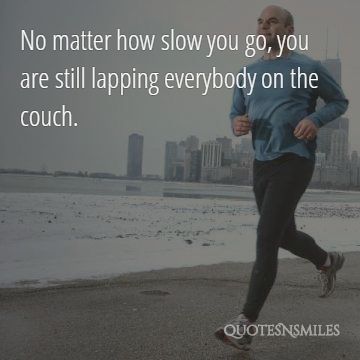 No matter how slow you go, you are still lapping everybody on the couch.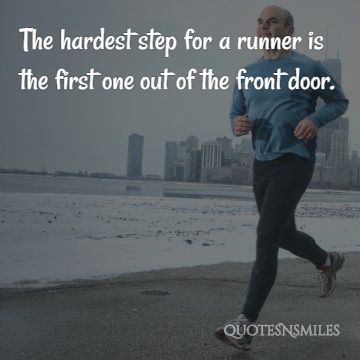 The hardest step for a runner is the first one out of the front door.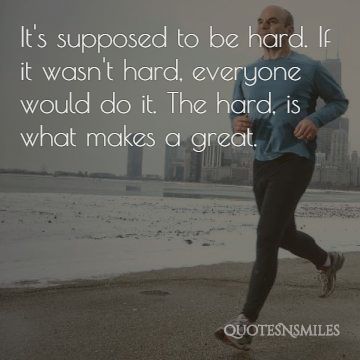 It's supposed to be hard. If it wasn't hard, everyone would do it. The hard, is what makes a great.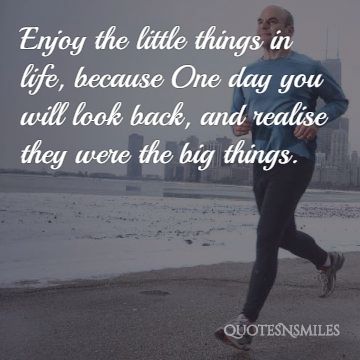 Enjoy the little things in life, because One day you will look back, and realise they were the big things.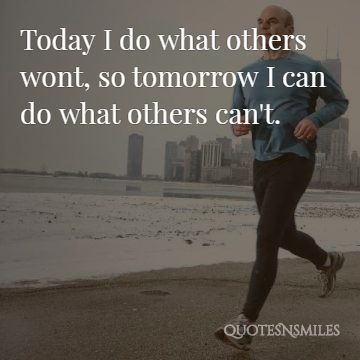 Today I do what others wont, so tomorrow I can do what others can't.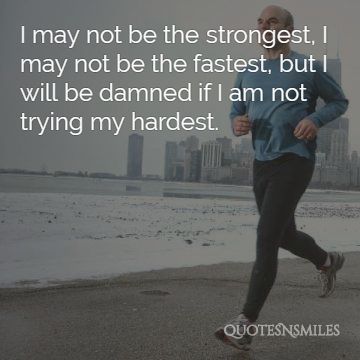 I may not be the strongest, I may not be the fastest, but I will be damned if I am not trying my hardest.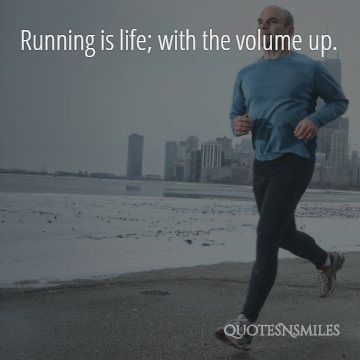 Running is life; with the volume up.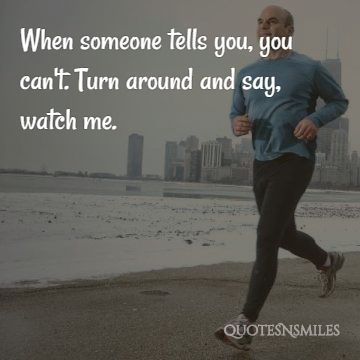 When someone tells you, you can't. Turn around and say, watch me.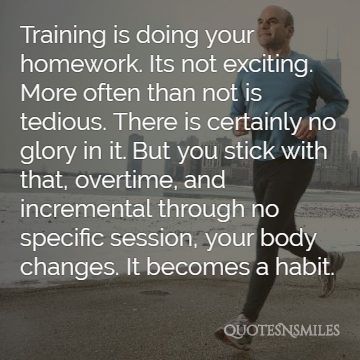 Training is doing your homework. Its not exciting. More often than not is tedious. There is certainly no glory in it. But you stick with that, overtime, and incremental through no specific session, your body changes. It becomes a habit.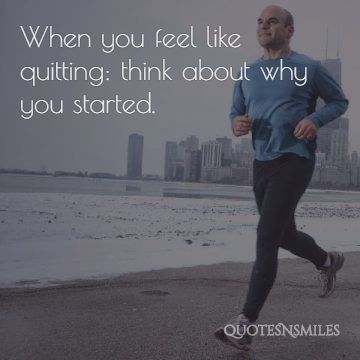 When you feel like quitting: think about why you started.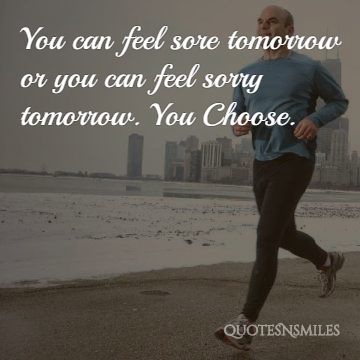 You can feel sore tomorrow or you can feel sorry tomorrow. You Choose.

We hope you enjoyed the 25 Motivational Picture Quotes For Running and thank you for visiting QuotesNSmiles.com