19 Kahlil Gibran Quotes to Reflect Upon
At a very young age Gibran and his family immigrated to United States. After his studies in art he began his career with literary writing in both Arabic and English. He is also at No. 3 on the best selling poet list of all time, Shakespeare and Laozi being the first and second respectively. Although he has written some highly acknowledged books, 'The Prophet' was one of his master piece. He was regarded as a political rebel in the Arab world and considered a literary hero in Lebanon. "His romantic style was at the heart of a renaissance in modern Arabic literature, especially prose poetry, breaking away from the classical school" a source has quoted.
Without more ado here we present a list of the best Kahlil Gibran Quotes.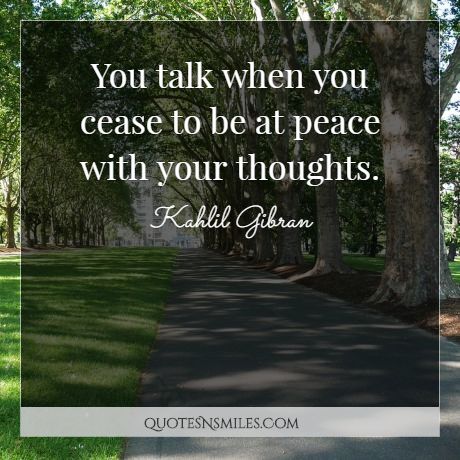 You talk when you cease to be at peace with your thoughts.
– Kahlil Gibran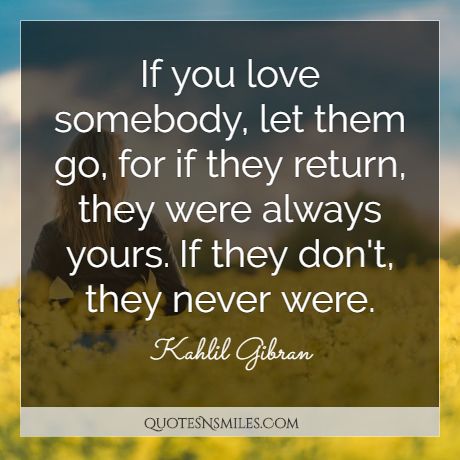 If you love somebody, let them go, for if they return, they were always yours. If they don't, they never were.
– Kahlil Gibran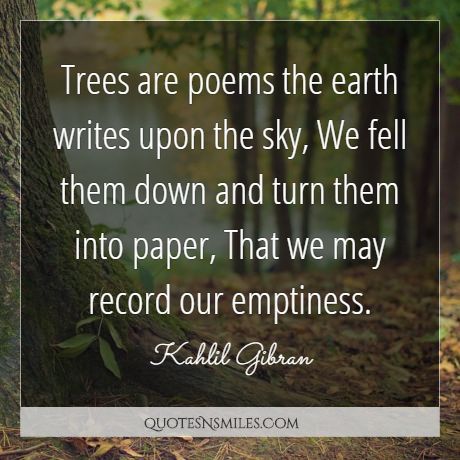 Trees are poems the earth writes upon the sky, We fell them down and turn them into paper, That we may record our emptiness.
– Kahlil Gibran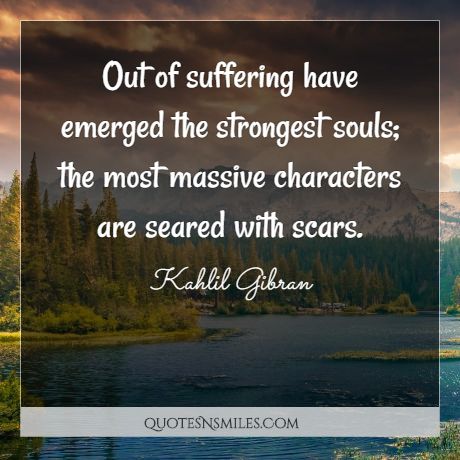 Out of suffering have emerged the strongest souls; the most massive characters are seared with scars.
– Kahlil Gibran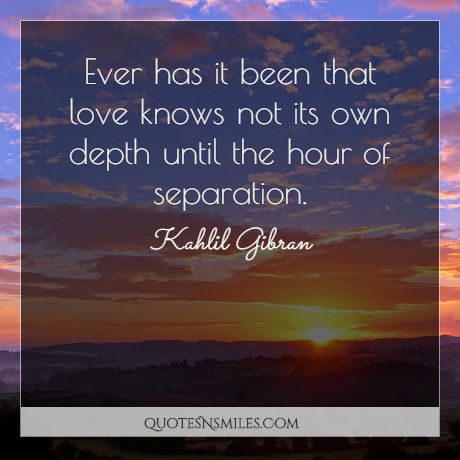 Ever has it been that love knows not its own depth until the hour of separation.
– Kahlil Gibran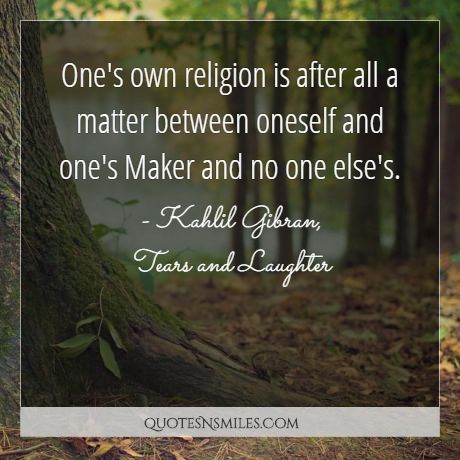 One's own religion is after all a matter between oneself and one's Maker and no one else's.
– Kahlil Gibran, Tears and Laughter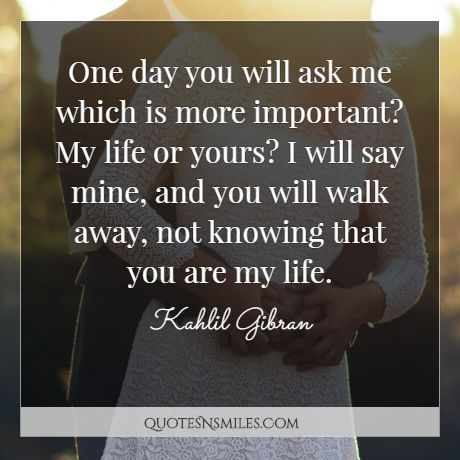 One day you will ask me which is more important? My life or yours? I will say mine and you will walk away not knowing that you are my life.
– Kahlil Gibran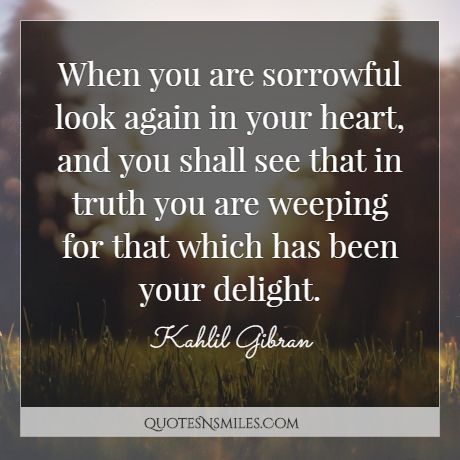 When you are sorrowful look again in your heart, and you shall see that in truth you are weeping for that which has been your delight.
– Kahlil Gibran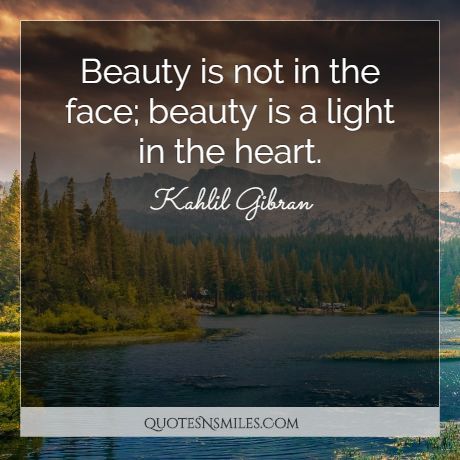 Beauty is not in the face; beauty is a light in the heart.
– Kahlil Gibran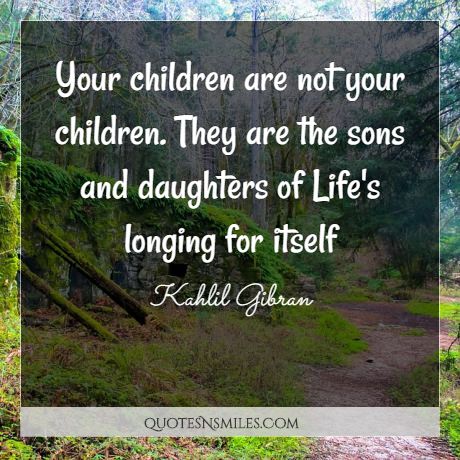 Your children are not your children. They are the sons and daughters of Life's longing for itself
– Kahlil Gibran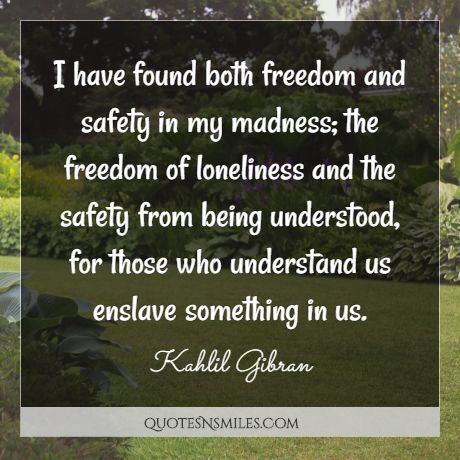 I have found both freedom and safety in my madness; the freedom of loneliness and the safety from being understood, for those who understand us enslave something in us.
– Kahlil Gibran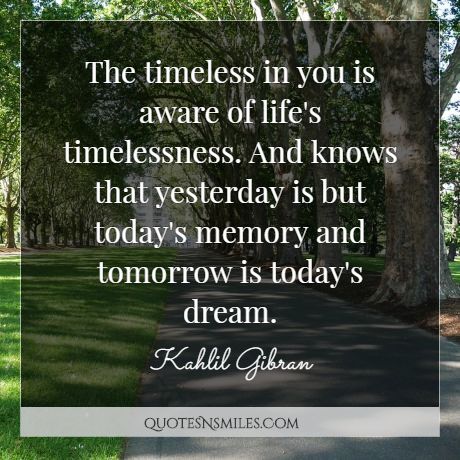 The timeless in you is aware of life's timelessness. And knows that yesterday is but today's memory and tomorrow is today's dream.
– Kahlil Gibran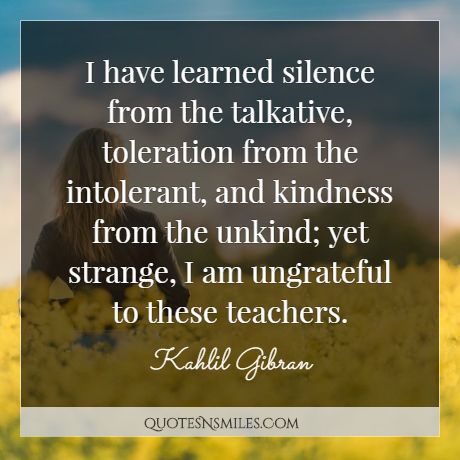 I have learned silence from the talkative, toleration from the intolerant, and kindness from the unkind; yet strange, I am ungrateful to these teachers.
– Kahlil Gibran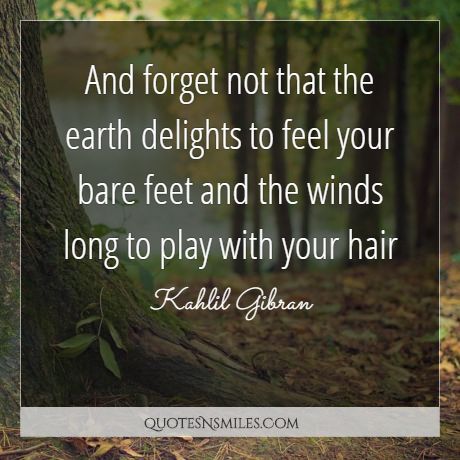 And forget not that the earth delights to feel your bare feet and the winds long to play with your hair
– Kahlil Gibran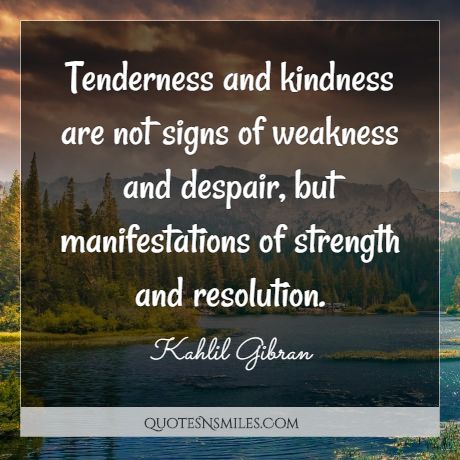 Tenderness and kindness are not signs of weakness and despair, but manifestations of strength and resolution.
– Kahlil Gibran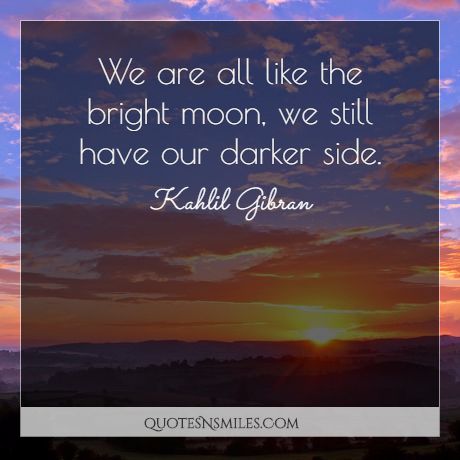 We are all like the bright moon, we still have our darker side.
– Kahlil Gibran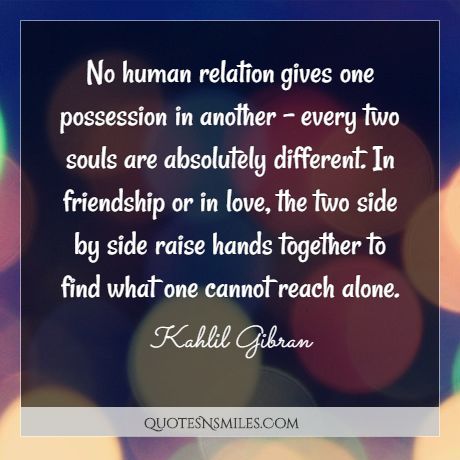 No human relation gives one possession in another – every two souls are absolutely different. In friendship or in love, the two side by side raise hands together to find what one cannot reach alone.
– Kahlil Gibran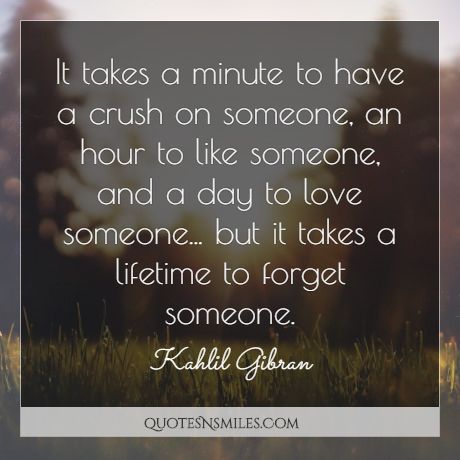 It takes a minute to have a crush on someone, an hour to like someone, and a day to love someone… but it takes a lifetime to forget someone.
– Kahlil Gibran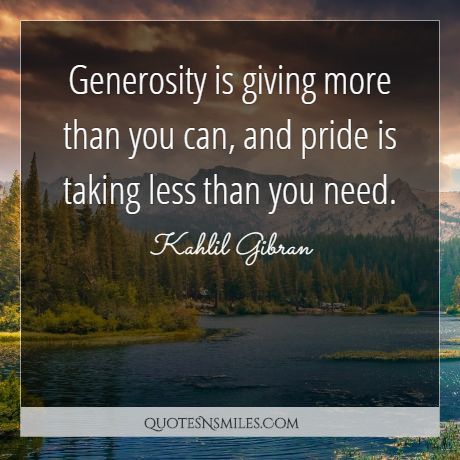 Generosity is giving more than you can, and pride is taking less than you need.
– Kahlil Gibran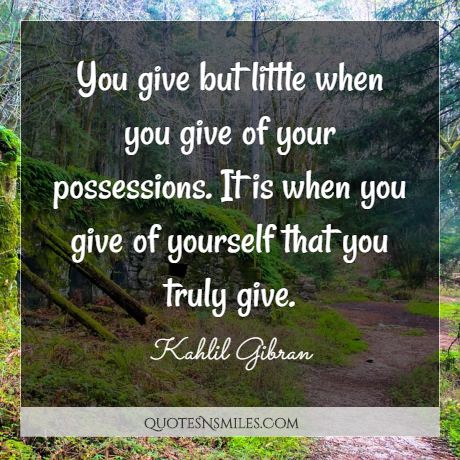 You give but little when you give of your possessions. It is when you give of yourself that you truly give.
– Kahlil Gibran
These were some of the most amazing collection of Kahlil Gibran quotes collected from some of the most globally acclaimed books and works. Share it with your peers and friends or just leave a comment if we missed any of your favorites.