(Images) 47 Inspirational Picture Quotes To Keep You Positive
A collection of 47 positive quotes in pictures, to start your morning with a nice big smile.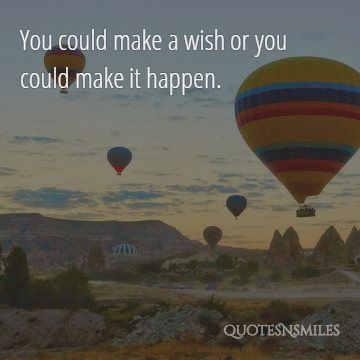 You could make a wish or you could make it happen.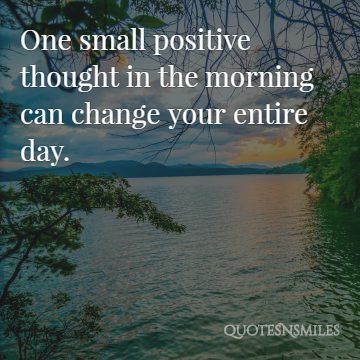 One small positive thought in the morning can change your entire day.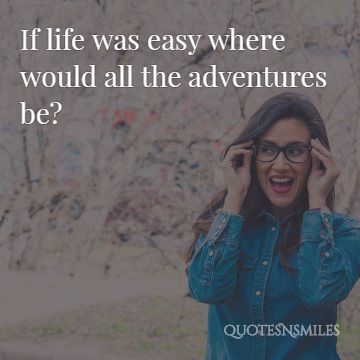 If life was easy where would all the adventures be?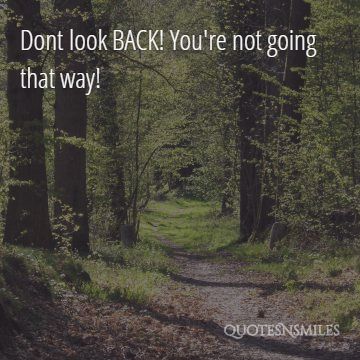 Dont look BACK! You're not going that way!
Even the darkest night will end and the sun will rise.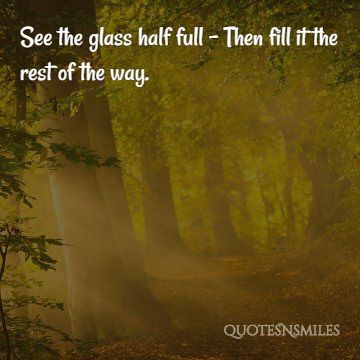 See the glass half full – Then fill it the rest of the way.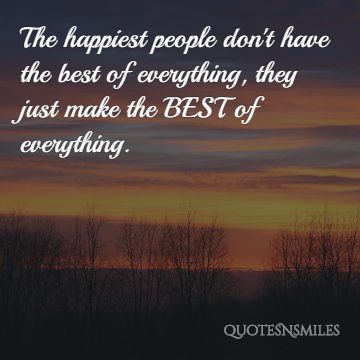 The happiest people don't have the best of everything, they just make the BEST of everything.
Positive thinking evokes, more Energy, more Initiative, more Happiness.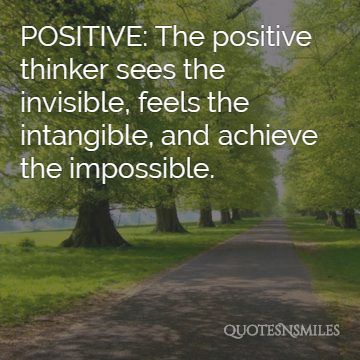 POSITIVE: The positive thinker sees the invisible, feels the intangible, and achieve the impossible.
Also read 21 Power of Positive Thinking Quotes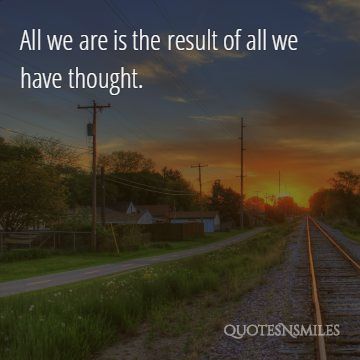 All we are is the result of all we have thought.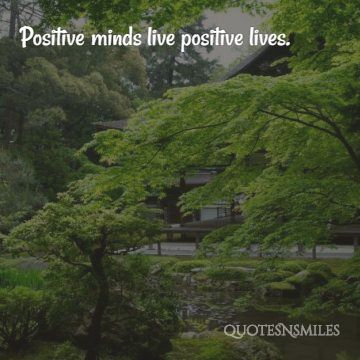 Positive minds live positive lives.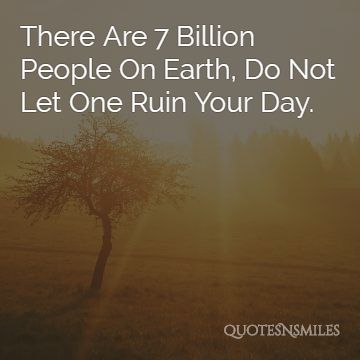 There Are 7 Billion People On Earth, Do Not Let One Ruin Your Day.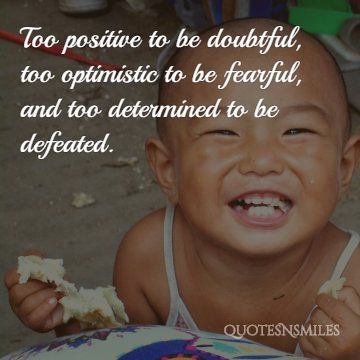 Too positive to be doubtful, too optimistic to be fearful, and too determined to be defeated.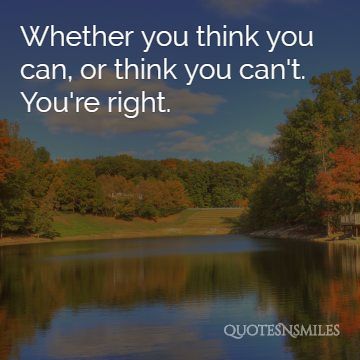 Whether you think you can, or think you can't. You're right.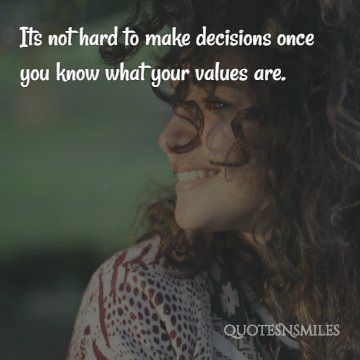 Its not hard to make decisions once you know what your values are.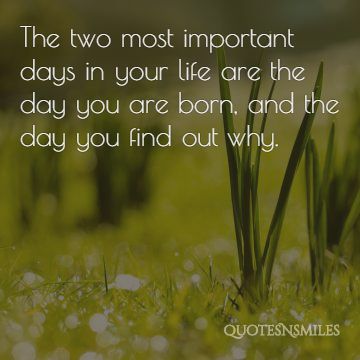 The two most important days in your life are the day you are born, and the day you find out why.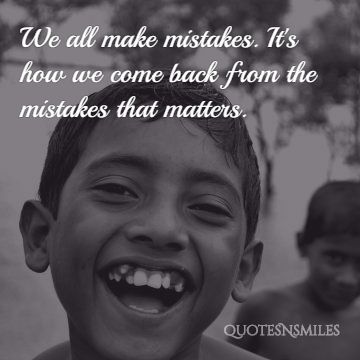 We all make mistakes. It's how we come back from the mistakes that matters.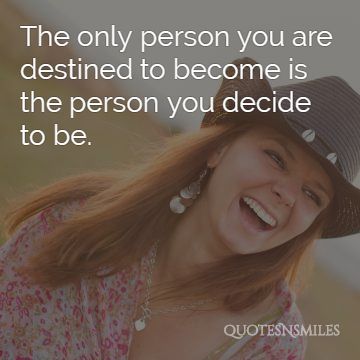 The only person you are destined to become is the person you decide to be.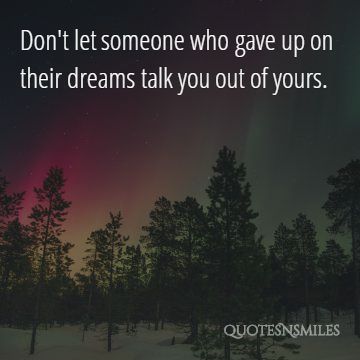 Don't let someone who gave up on their dreams talk you out of yours.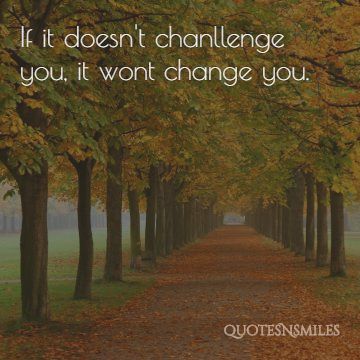 If it doesn't challenge you, it wont change you.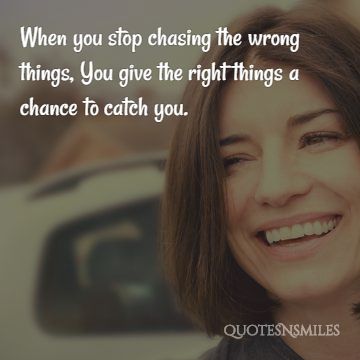 When you stop chasing the wrong things, You give the right things a chance to catch you.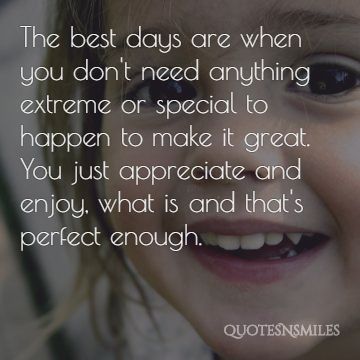 The best days are when you don't need anything extreme or special to happen to make it great. You just appreciate and enjoy, what is and that's perfect enough.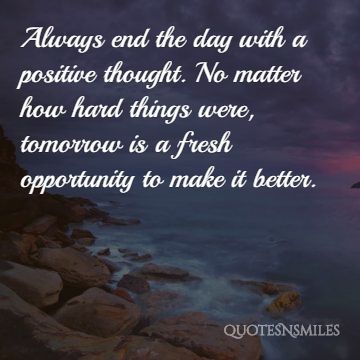 Always end the day with a positive thought. No matter how hard things were, tomorrow is a fresh opportunity to make it better.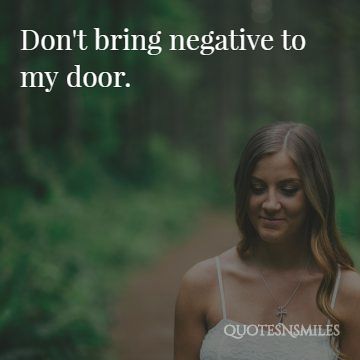 Don't bring negative to my door.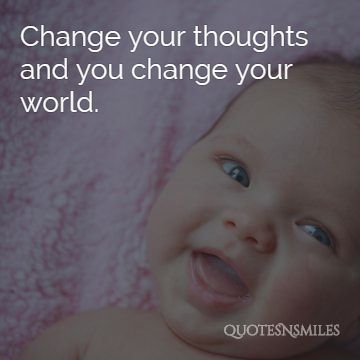 Change your thoughts and you change your world.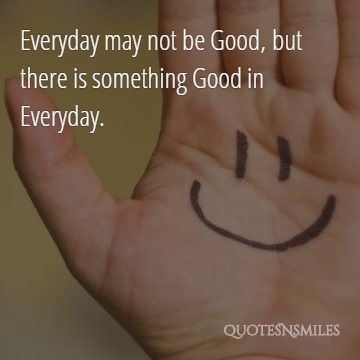 Everyday may not be Good, but there is something Good in Everyday.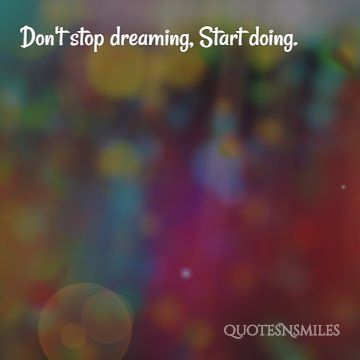 Don't stop dreaming, Start doing.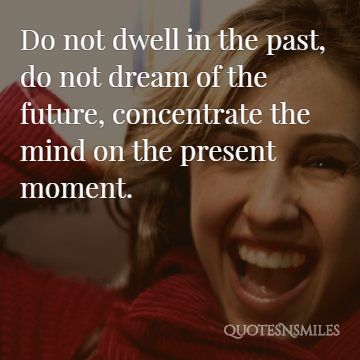 Do not dwell in the past, do not dream of the future, concentrate the mind on the present moment.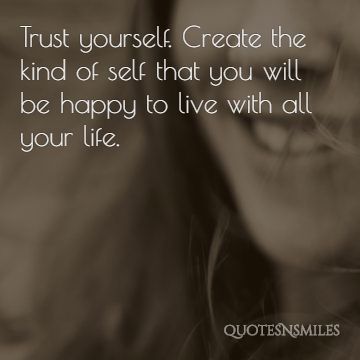 Trust yourself. Create the kind of self that you will be happy to live with all your life.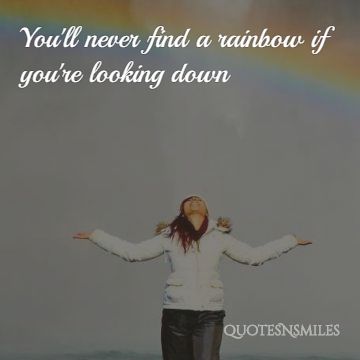 Rainbow Pic – You'll never find a rainbow if you're looking down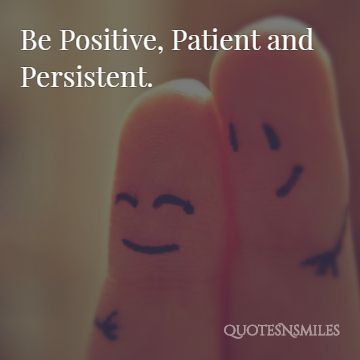 Be Positive, Patient and Persistent.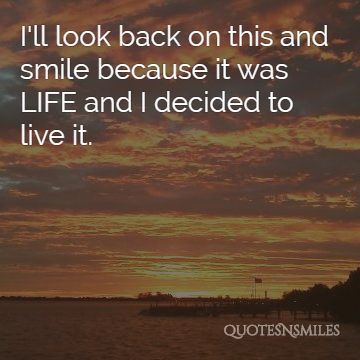 I'll look back on this and smile because it was LIFE and I decided to live it.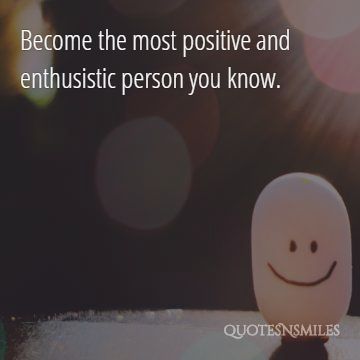 Become the most positive and enthusistic person you know.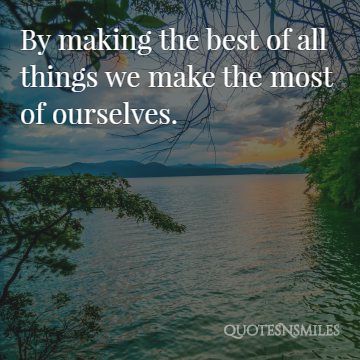 By making the best of all things we make the most of ourselves.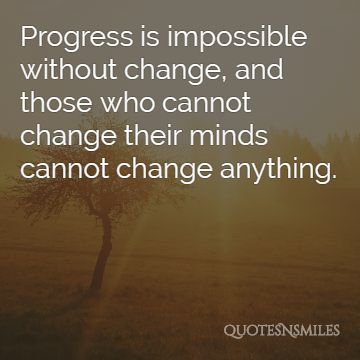 Progress is impossible without change, and those who cannot change their minds cannot change anything.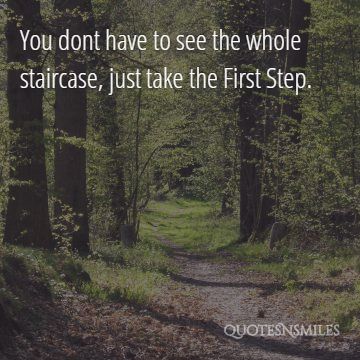 You dont have to see the whole staircase, just take the First Step.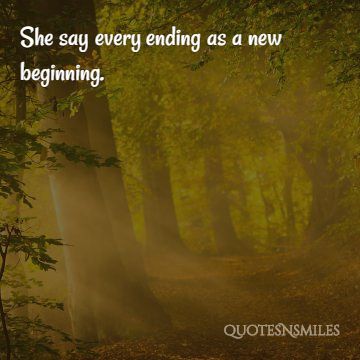 She say every ending as a new beginning.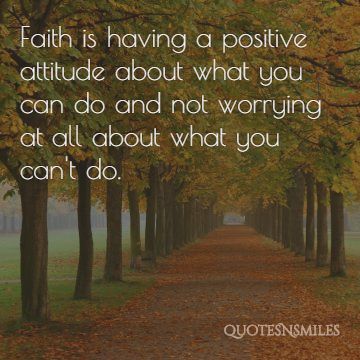 Faith is having a positive attitude about what you can do and not worrying at all about what you can't do.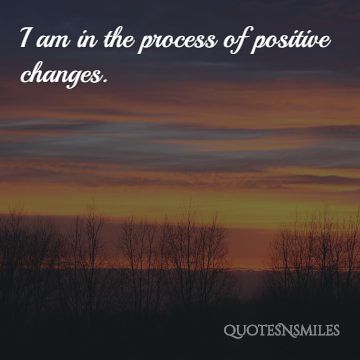 I am in the process of positive changes.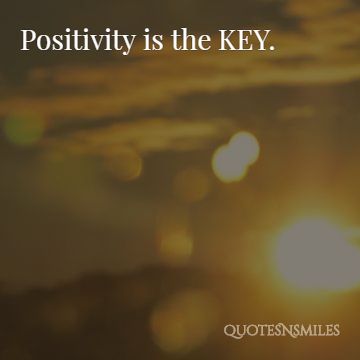 Positivity is the KEY.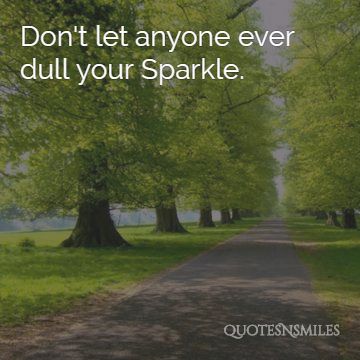 Don't let anyone ever dull your Sparkle.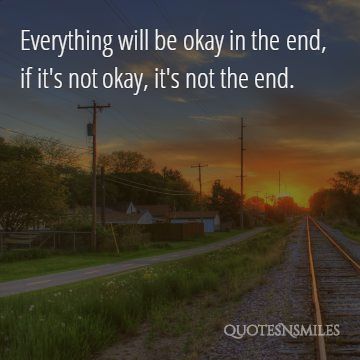 Everything will be okay in the end, if it's not okay, it's not the end.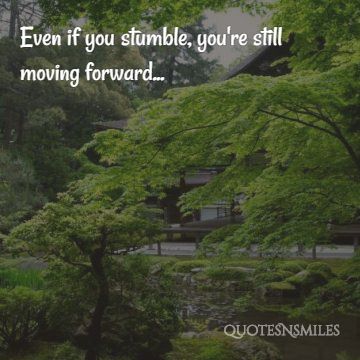 Even if you stumble, you're still moving forward…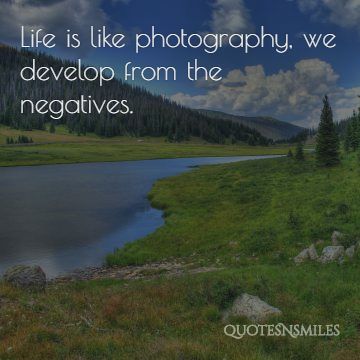 Life is like photography, we develop from the negatives.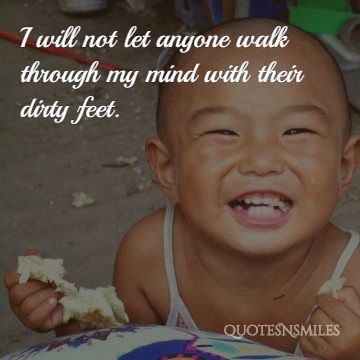 I will not let anyone walk through my mind with their dirty feet.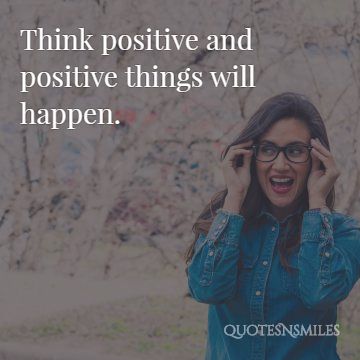 Think positive and positive things will happen.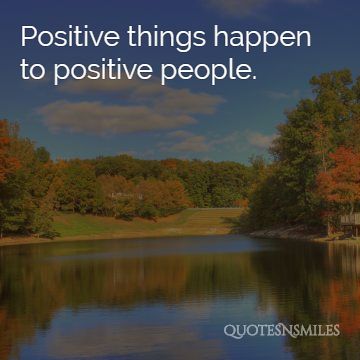 Positive things happen to positive people.