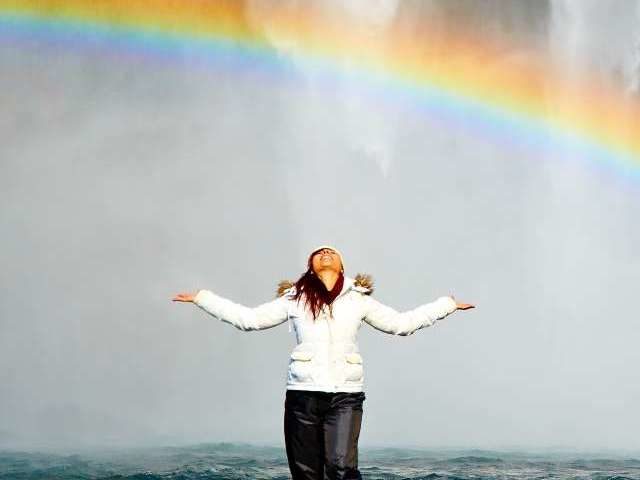 30 Essential Happiness Quotes
This essential collection of Happiness Quotes reminds us all, that you have the power to change anything about yourself.
Happiness Quotes
"Happiness often sneaks in through a door you didn't know you left open." – John Barrymore
"For every minute you are angry you lose sixty seconds of happiness." – Ralph Waldo Emerson
"Happiness is not something ready made. It comes from your own actions." – Dalai Lama
"People are just as happy as they make up their minds to be." – Abraham Lincoln
"Don't cry because it's over, smile because it happened." – Dr. Seuss
"Happiness doesn't depend on any external conditions, it is governed by our mental attitude." – Dale Carnegie
"Happiness is when what you think, what you say, and what you do are in harmony." – Mahatma Gandhi
"Every morning, when we wake up, we have twenty-four brand-new hours to live. What a precious gift! We have the capacity to live in a way that these twenty-four hours will bring peace, joy, and happiness to ourselves and others." – Thich Nhat Hanh
"If you think sunshine brings you happiness, then you haven't danced in the rain." – Unknown
"Count your age by friends, not years. Count your life by smiles, not tears." – John Lennon
"Each morning when I open my eyes I say to myself: I, not events, have the power to make me happy or unhappy today. I can choose which it shall be. Yesterday is dead, tomorrow hasn't arrived yet. I have just one day, today, and I'm going to be happy in it." – Groucho Marx
"A bad attitude is like a flat tire, you can't get very far until you change it." – Unknown
"It is not how much we have, but how much we enjoy, that makes happiness." – Charles Spurgeon
"The moments of happiness we enjoy take us by surprise. It is not that we seize them, but that they seize us." – Ashley Montagu
"Trust yourself. Create the kind of self that you will be happy to live with all your life. Make the most of yourself by fanning the tiny, inner sparks of possibility into flames of achievement." – Golda Meir
"The best revenge is happiness, because nothing drives people more crazy than seeing someone actually having a good life." – Unknown
"Future. That period of time in which our affairs prosper, our friends are true and our happiness is assured." – Ambrose Bierce
"Don't wait around for other people to be happy for you. Any happiness you get you've got to make yourself." – Alice Walker
"People love others not for who they are but for how they make them feel" – Irwin Federman
"Life is a choice. It is YOUR life. Choose consciously, choose wisely, choose honestly. Choose happiness." – Bronnie Ware
Happiness comes when your work and words are of benefit to yourself and others. – Buddha
"The most important thing is to enjoy your life—to be happy—it's all that matters." – Audrey Hepburn
"Just because it didn't last forever, doesn't mean it wasn't worth your while." – Unknown
"We tend to forget that happiness doesn't come as a result of getting something we don't have, but rather of recognizing and appreciating what we do have." – Frederick Keonig
"Happiness does not come from doing easy work but from the afterglow of satisfaction that comes after the achievement of a difficult task that demanded our best." – Theodore Rubin
"Be with people who know your worth sincerely, you don't need too many people to be happy, just a few who appreciate you for who you are." – Unknown
"Happy people have two things in common. They know exactly what they want and they feel they're moving toward getting it. That's what makes life feel good: when it has direction, when you are heading straight for what you love." – Barbara Sher
"Never let anyone steal your happiness, it was never theirs to take." – Unknown
"Happiness cannot be traveled to, owned, earned, or worn. It is the spiritual experience of living every minute with love, grace & gratitude." – Denis Waitley
"A happy person is not a person in a certain set of circumstances, but rather a person with a certain set of attitudes." – Hugh Downs
We hope you enjoyed this amazing collection of happiness quotes.
Share the good words and enjoy, each and every day