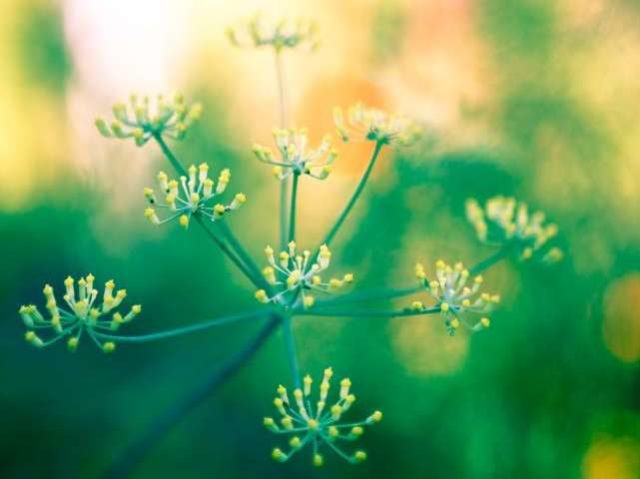 (Images) 40 Live Your Life Picture Quotes
Life is an amazing gift that most of us take for granted everyday. Life, like most things, has it's ups and downs but ultimately is what we make of it.
I am a true believer that 'Thoughts Become Things' which is why you will find 40 Live Your Life Picture Quotes below to help inspire your thoughts to live a fulfilled and amazing life, everyday of it!
40 Live Your Life Picture Quotes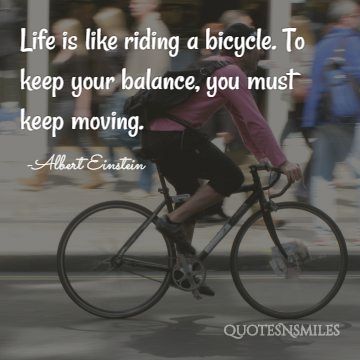 Life is like riding a bicycle, in order to keep your balance you must keep moving.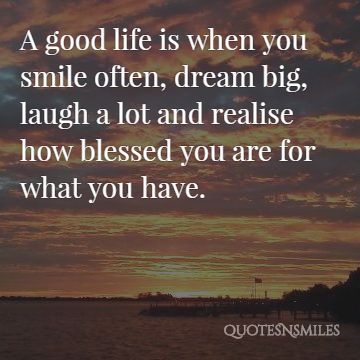 A good life is when you smile often, dream big, laugh a lot and realise how blessed you are for what you have.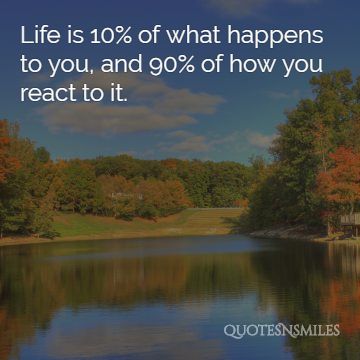 Life is 10% of what happens to you, and 90% of how you react to it.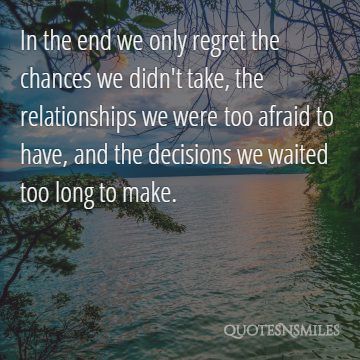 In the end we only regret the chances we didn't take, the relationships we were too afraid to have, and the decisions we waited too long to make.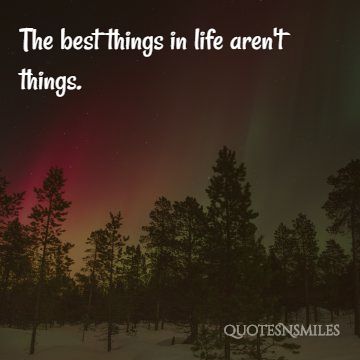 The best things in life aren't things.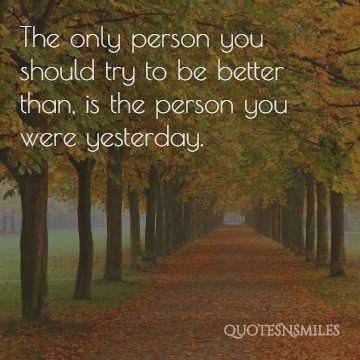 The only person you should try to be better than, is the person you were yesterday.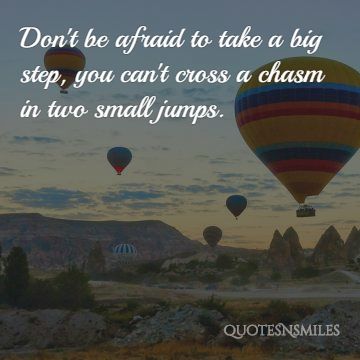 Don't be afraid to take a big step, you can't cross a chasm in two small jumps.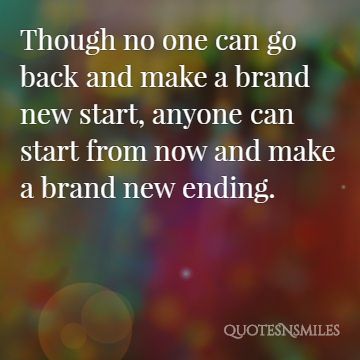 Though no one can go back and make a brand new start, anyone can start from now and make a brand new ending.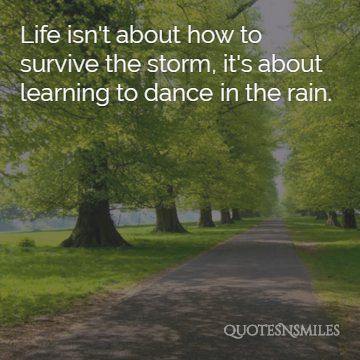 Life isn't about how to survive the storm, it's about learning to dance in the rain.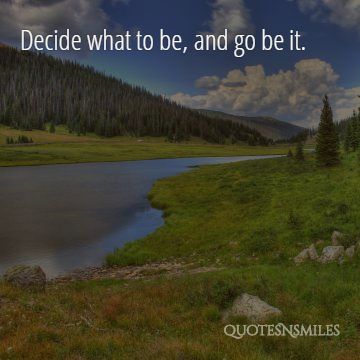 Decide what to be, and go be it.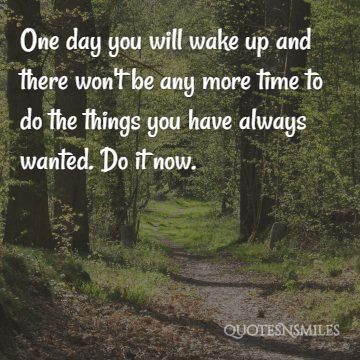 One day you will wake up and there won't be any more time to do the things you have always wanted. Do it now.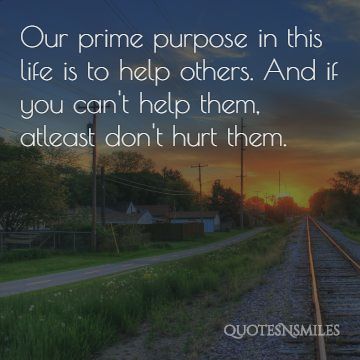 Our prime purpose in this life is to help others. And if you can't help them, atleast don't hurt them.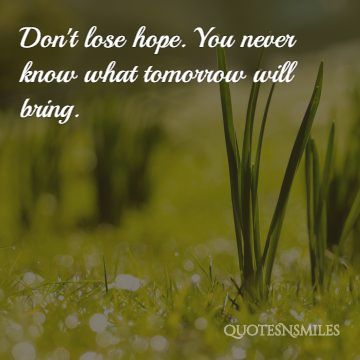 Don't lose hope. You never know what tomorrow will bring.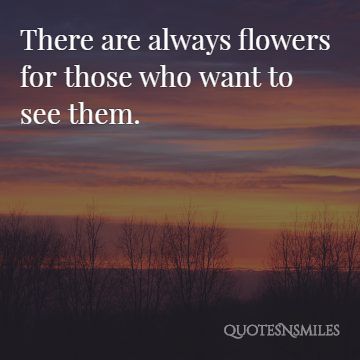 There are always flowers for those who want to see them.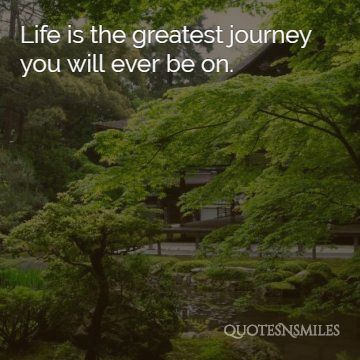 Life is the greatest journey you will ever be on.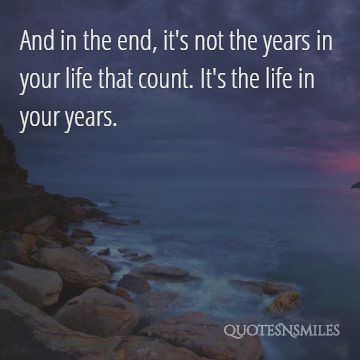 And in the end, it's not the years in your life that count. It's the life in your years.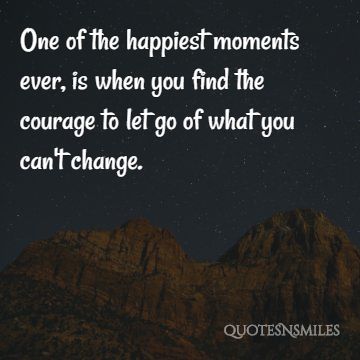 One of the happiest moments ever, is when you find the courage to let go of what you can't change.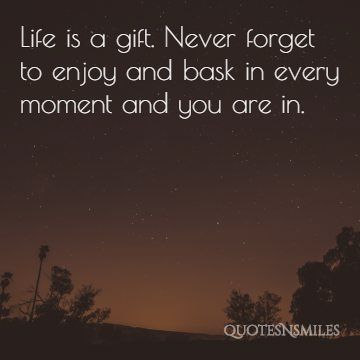 Life is a gift. Never forget to enjoy and bask in every moment and you are in.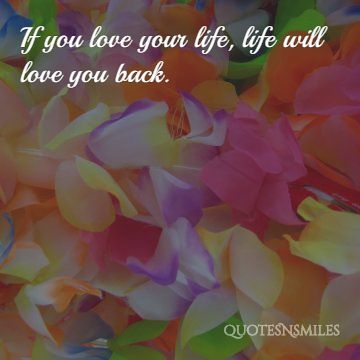 If you love your life, life will love you back.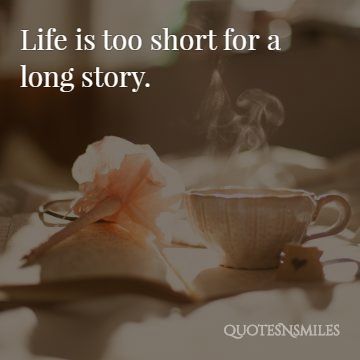 Life is too short for a long story.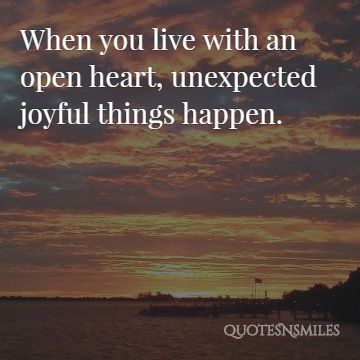 When you live with an open heart, unexpected joyful things happen.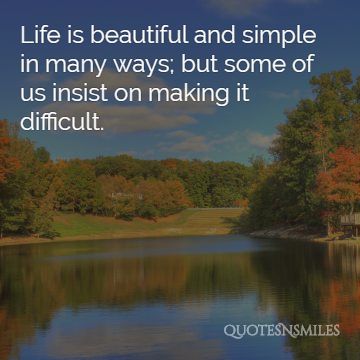 Life is beautiful and simple in many ways; but some of us insist on making it difficult.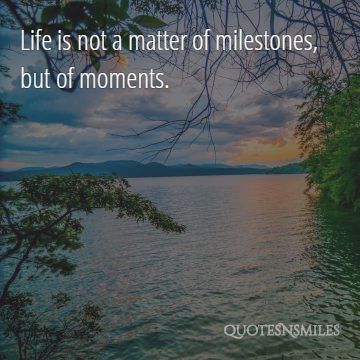 Life is not a matter of milestones, but of moments.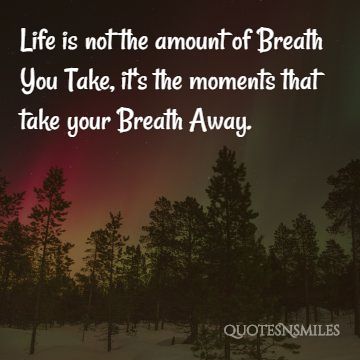 Life is not the amount of Breath You Take, it's the moments that take your Breath Away.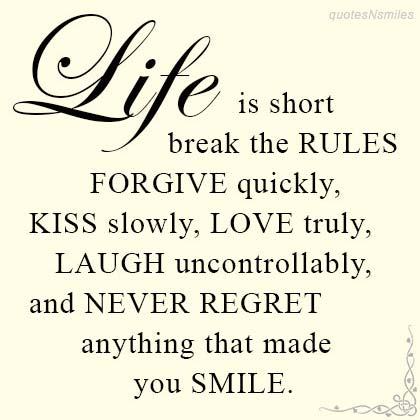 Life is short, break the rules, forgive quickly, kiss slowly, love truly, laugh uncontrollably, and never regret anything that made you smile.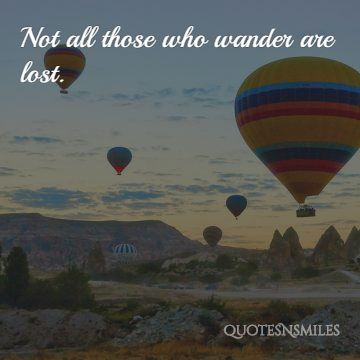 Not all those who wander are lost.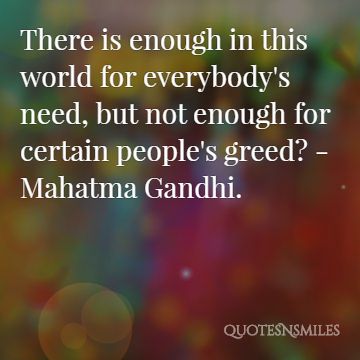 There is enough in this world for everybody's need, but not enough for certain people's greed? – Mahatma Gandhi.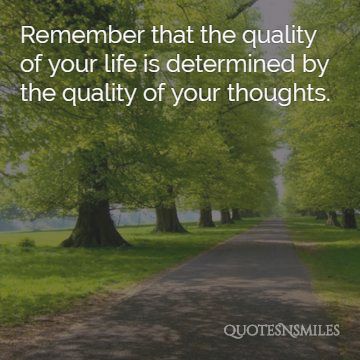 Remember that the quality of your life is determined by the quality of your thoughts.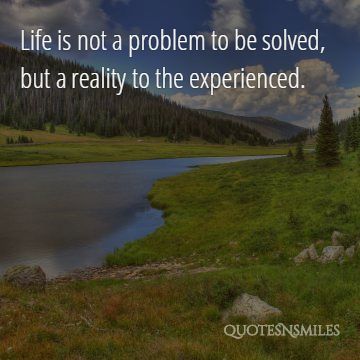 Life is not a problem to be solved, but a reality to the experienced.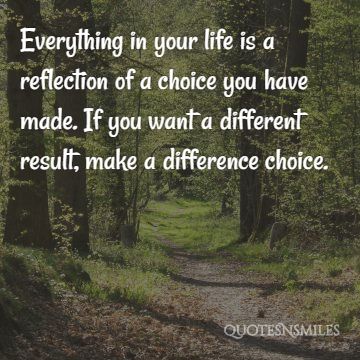 Everything in your life is a reflection of a choice you have made. If you want a different result, make a difference choice.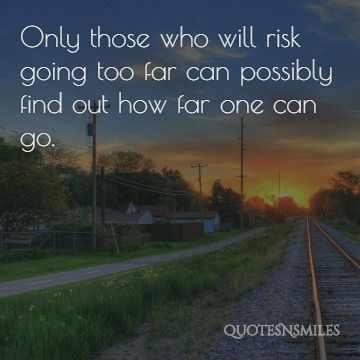 Only those who will risk going too far can possibly find out how far one can go.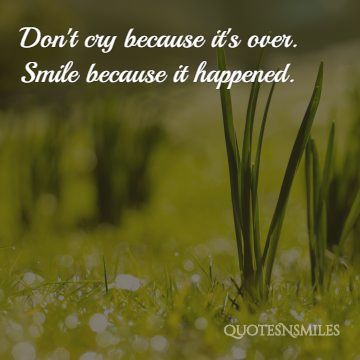 Don't cry because it's over. Smile because it happened.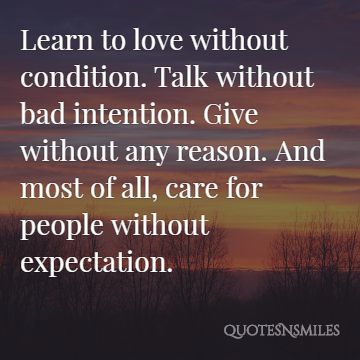 Learn to love without condition. Talk without bad intention. Give without any reason. And most of all, care for people without expectation.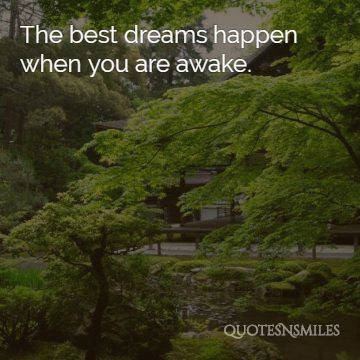 The best dreams happen when you are awake.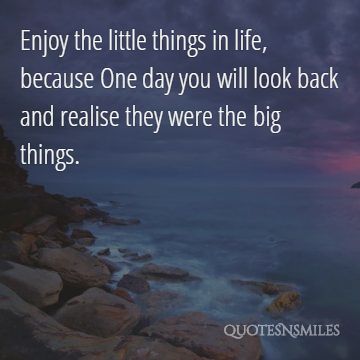 Enjoy the little things in life, because One day you will look back and realise they were the big things.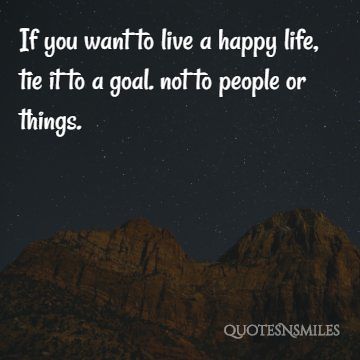 If you want to live a happy life, tie it to a goal. not to people or things.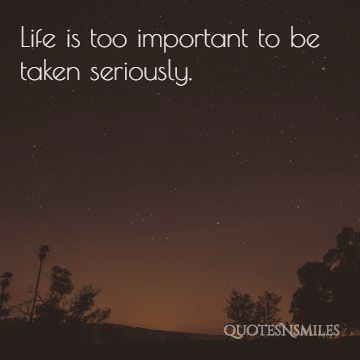 Life is too important to be taken seriously.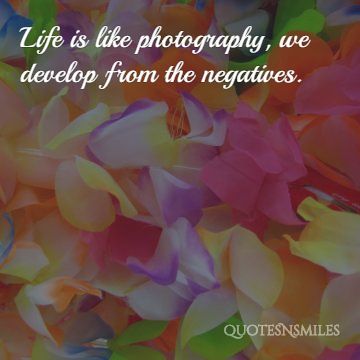 Life is like photography, we develop from the negatives.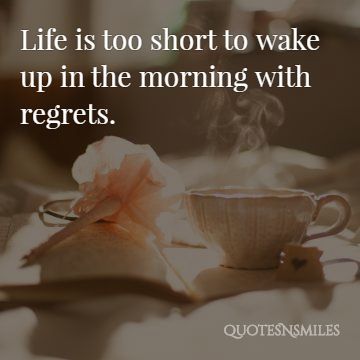 Life is too short to wake up in the morning with regrets.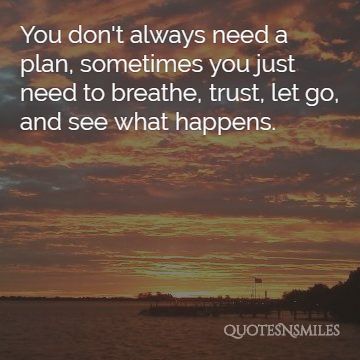 You don't always need a plan, sometimes you just need to breathe, trust, let go, and see what happens.
We hope you enjoyed these 40 Live Your Life Picture Quotes and thank you for visiting QuotesNSmiles.com