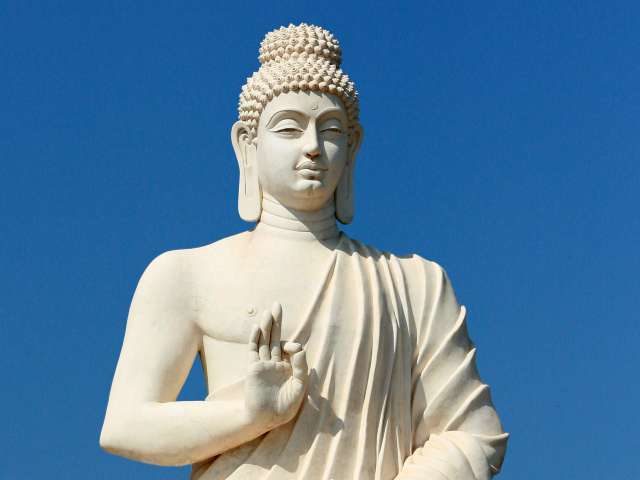 (Images) 34 Buddha Picture Quotes To Soothe The Mind, Body & Soul
Buddhism is seen more as a way of life than a religion and is followed by millions throughout the world. Buddha was an incredible human who gained enlightenment sitting under a bodhi tree for many years and before his passing, left his teachings to his students.
Buddhas teachings are profound and wise and strive to create a balance of the body and mind and teaches us about the effects of Karma and doing good for others and for ourselves.
I hope you enjoy this below collection of 34 Buddha Picture Quotes to Soothe The Mind, Body & Soul.
34 Buddha Picture Quotes To Soothe The Mind, Body & Soul

You yourself, as much as anybody in the entire universe, deserve your love and affection.
– Buddha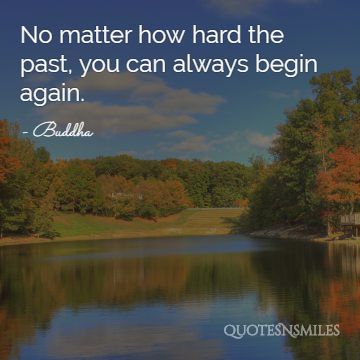 No matter how hard the past, you can always begin again.
– Buddha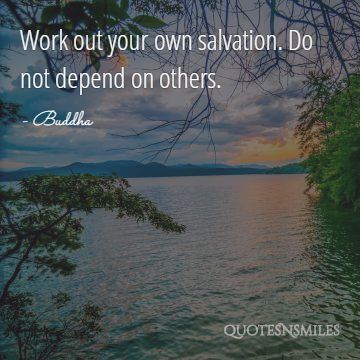 Work out your own salvation. Do not depend on others.
– Buddha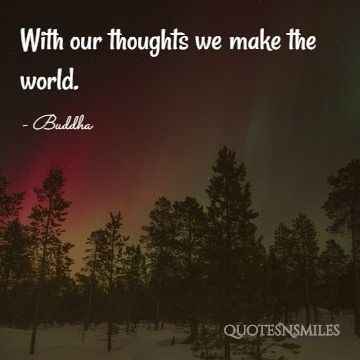 With our thoughts we make the world.
– Buddha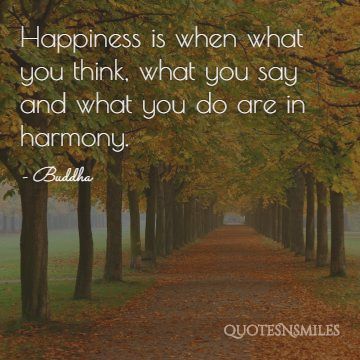 Happiness is when what you think, what you say and what you do are in harmony.
– Buddha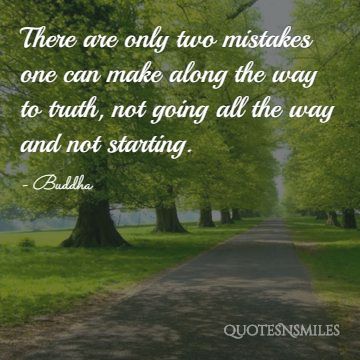 There are only two mistakes one can make along the way to truth, not going all the way and not starting.
– Buddha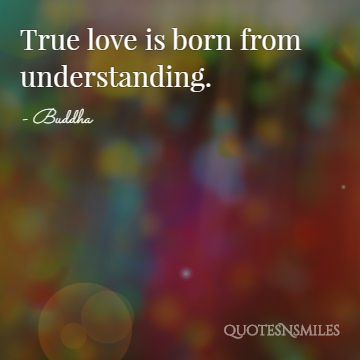 True love is born from understanding.
– Buddha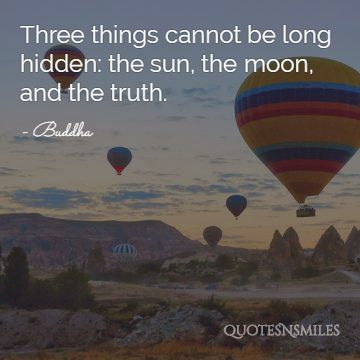 Three things cannot be long hidden: the sun, the moon, and the truth.
– Buddha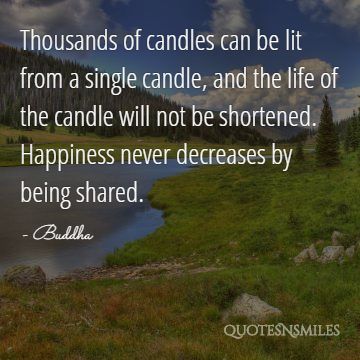 Thousands of candles can be lit from a single candle, and the life of the candle will not be shortened. Happiness never decreases by being shared.
– Buddha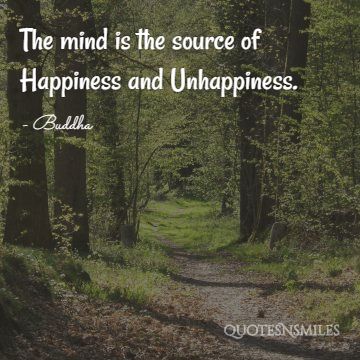 The mind is the source of Happiness and Unhappiness.
– Buddha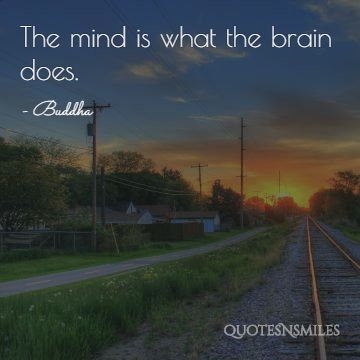 The mind is what the brain does.
– Buddha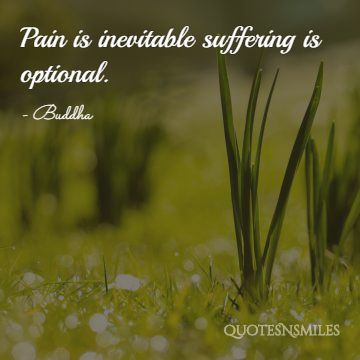 Pain is inevitable suffering is optional.
– Buddha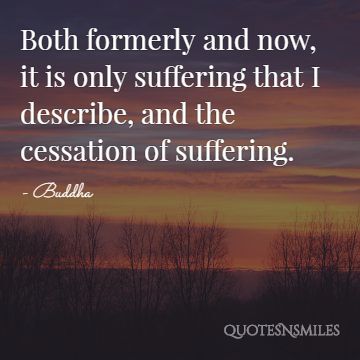 Both formerly and now, it is only suffering that I describe, and the cessation of suffering.
– Buddha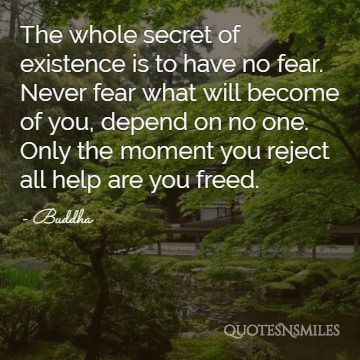 The whole secret of existence is to have no fear. Never fear what will become of you, depend on no one. Only the moment you reject all help are you freed.
– Buddha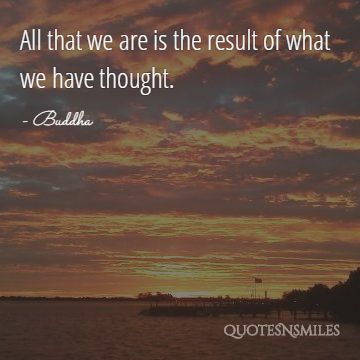 All that we are is the result of what we have thought.
– Buddha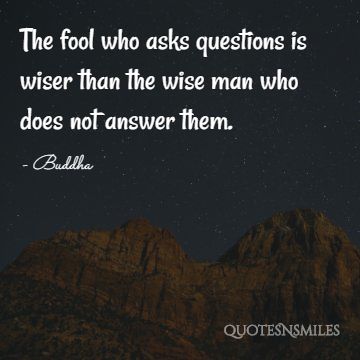 The fool who asks questions is wiser than the wise man who does not answer them.
– Buddha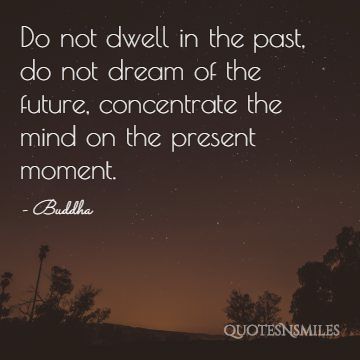 Do not dwell in the past, do not dream of the future, concentrate the mind on the present moment.
– Buddha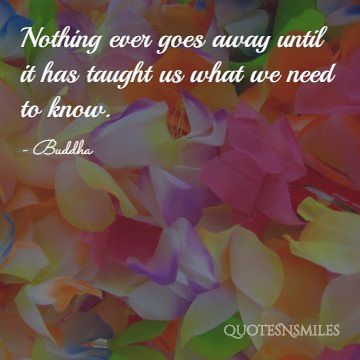 Nothing ever goes away until it has taught us what we need to know.
– Buddha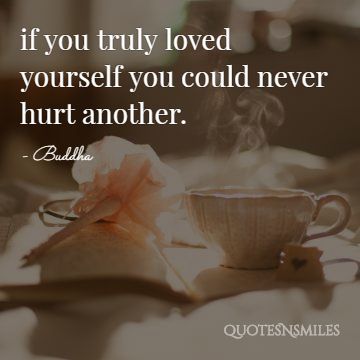 if you truly loved yourself you could never hurt another.
– Buddha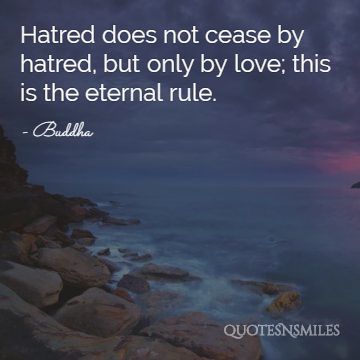 Hatred does not cease by hatred, but only by love; this is the eternal rule.
– Buddha
Learn to let go – this is the secret of happiness.
– Buddha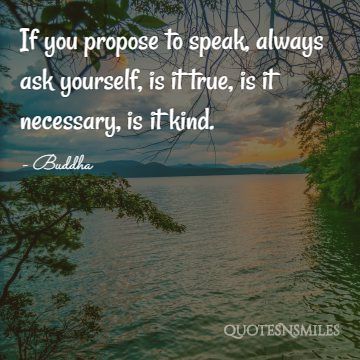 If you propose to speak, always ask yourself, is it true, is it necessary, is it kind.
– Buddha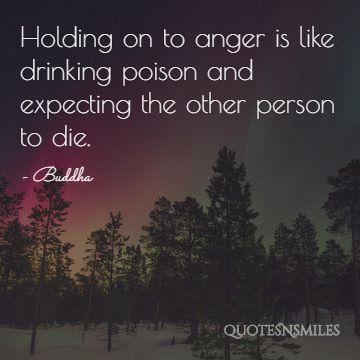 Holding on to anger is like drinking poison and expecting the other person to die.
– Buddha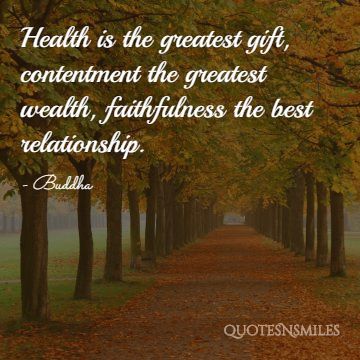 Health is the greatest gift, contentment the greatest wealth, faithfulness the best relationship.
– Buddha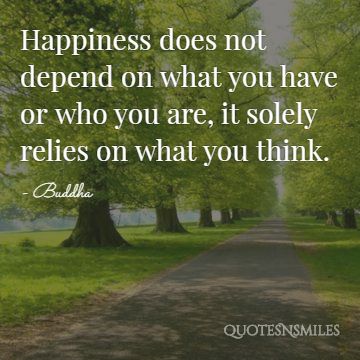 Happiness does not depend on what you have or who you are, it solely relies on what you think.
– Buddha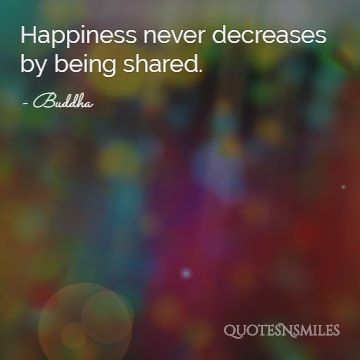 Happiness never decreases by being shared.
– Buddha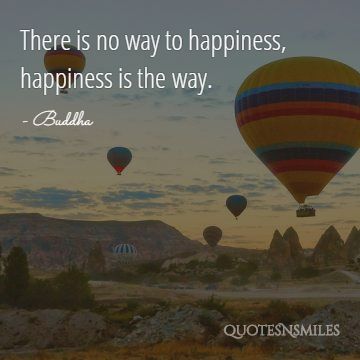 There is no way to happiness, happiness is the way.
– Buddha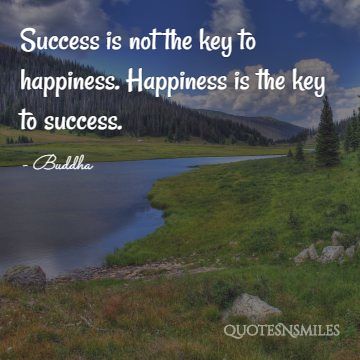 Success is not the key to happiness. Happiness is the key to success.
– Buddha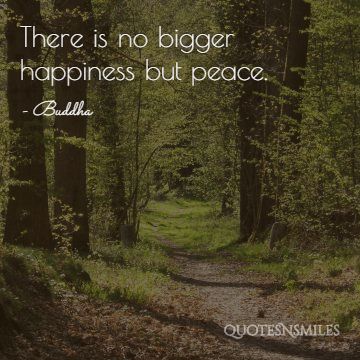 There is no bigger happiness but peace.
– Buddha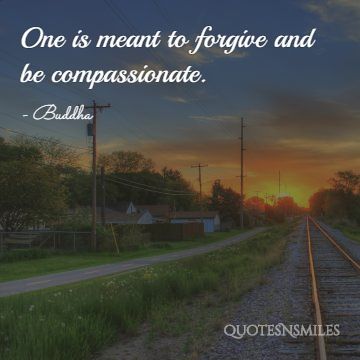 One is meant to forgive and be compassionate.
– Buddha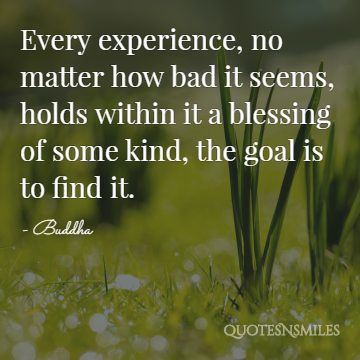 Every experience, no matter how bad it seems, holds within it a blessing of some kind, the goal is to find it.
– Buddha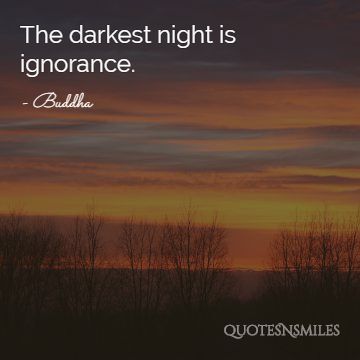 The darkest night is ignorance.
– Buddha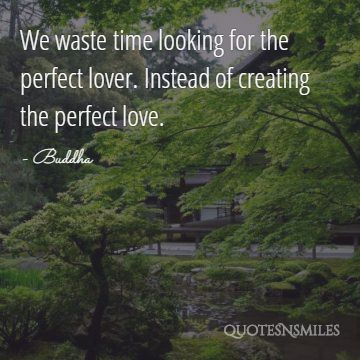 We waste time looking for the perfect lover. Instead of creating the perfect love.
– Buddha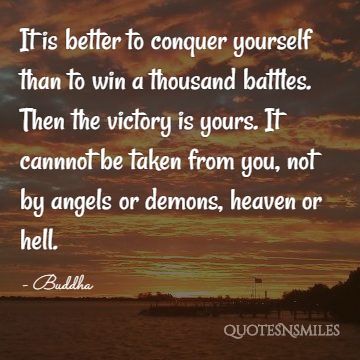 It is better to conquer yourself than to win a thousand battles. Then the victory is yours. It cannnot be taken from you, not by angels or demons, heaven or hell.
– Buddha
I hope you enjoyed these 34 Buddha Picture Quotes To Soothe The Mind, Body & Soul and thanks for visiting QuotesNSmiles.com