(Images) 21 Feel Good Picture Quotes For A New Beginning
Sometimes all you need in life is to Start Over, A New Beginning! Life can be as great or as miserable as you make it so what are you waiting for? I Hope this collection of Feel Good Picture Quotes For A New Beginning help to inspire you.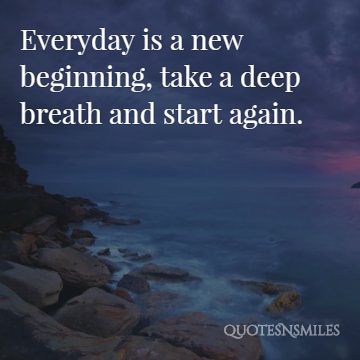 Everyday is a new beginning, take a deep breath and start again.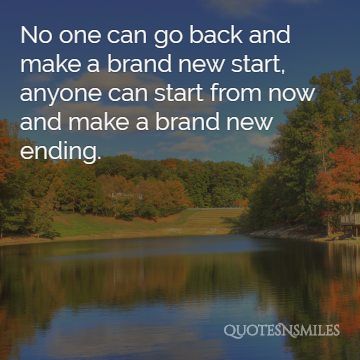 No one can go back and make a brand new start, anyone can start from now and make a brand new ending.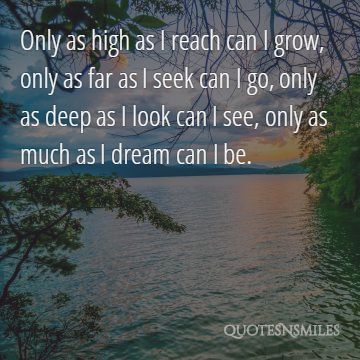 Only as high as I reach can I grow, only as far as I seek can I go, only as deep as I look can I see, only as much as I dream can I be.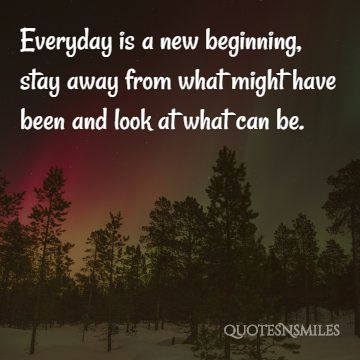 Everyday is a new beginning, stay away from what might have been and look at what can be.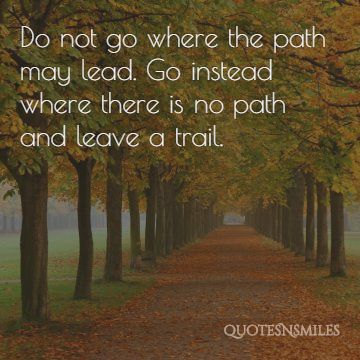 Do not go where the path may lead. Go instead where there is no path and leave a trail.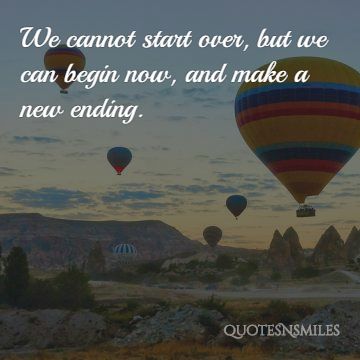 We cannot start over, but we can begin now, and make a new ending.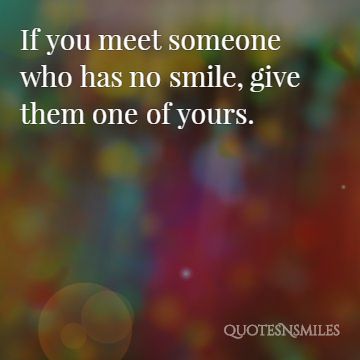 If you meet someone who has no smile, give them one of yours.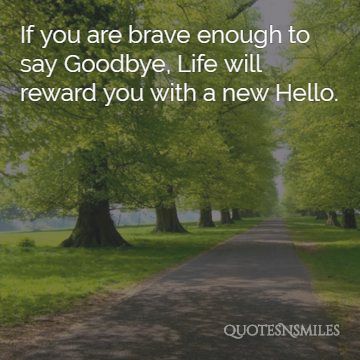 If you are brave enough to say Goodbye, Life will reward you with a new Hello.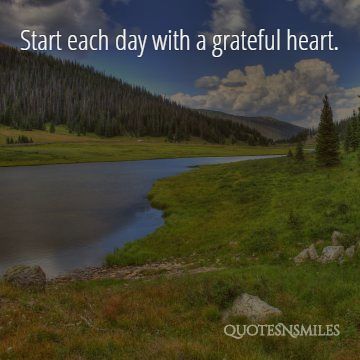 Start each day with a grateful heart.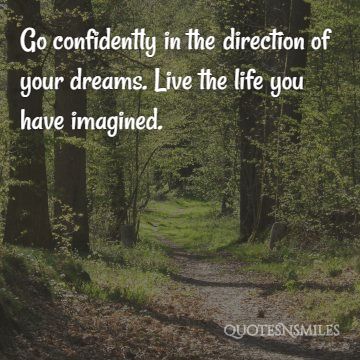 Go confidently in the direction of your dreams. Live the life you have imagined.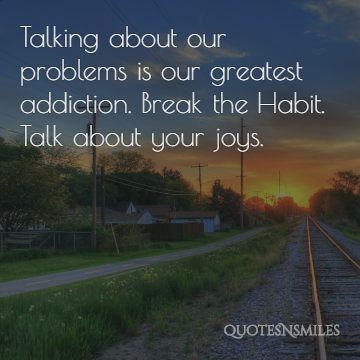 Talking about our problems is our greatest addiction. Break the Habit. Talk about your joys.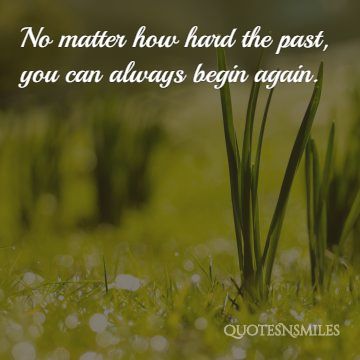 No matter how hard the past, you can always begin again.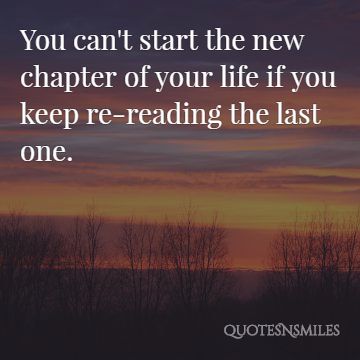 You can't start the new chapter of your life if you keep re-reading the last one.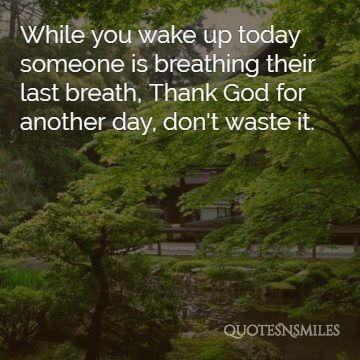 While you wake up today someone is breathing their last breath, Thank God for another day, don't waste it.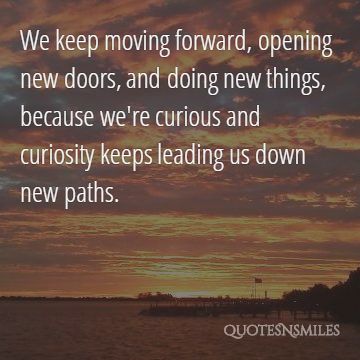 We keep moving forward, opening new doors, and doing new things, because we're curious and curiosity keeps leading us down new paths.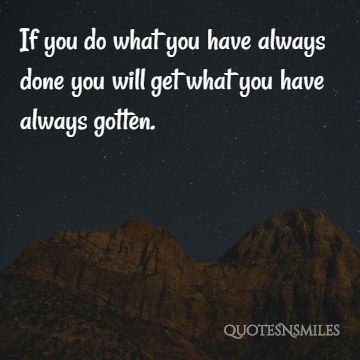 If you do what you have always done you will get what you have always gotten.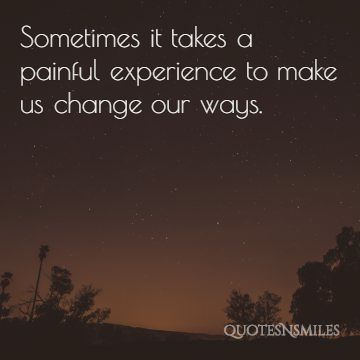 Sometimes it takes a painful experience to make us change our ways.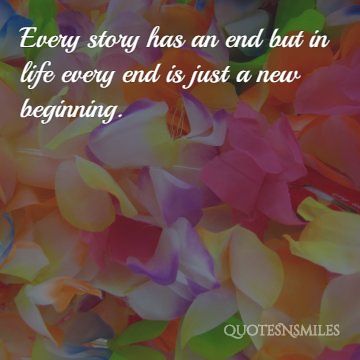 Every story has an end but in life every end is just a new beginning.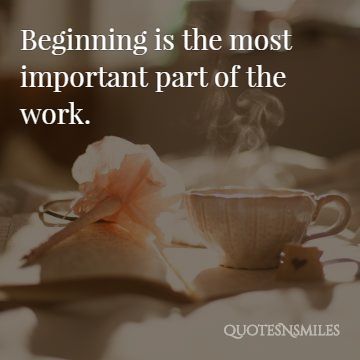 Beginning is the most important part of the work.
We hope these Picture Quotes For A New Beginning were helpful and thank you for visiting QuotesNSmiles.