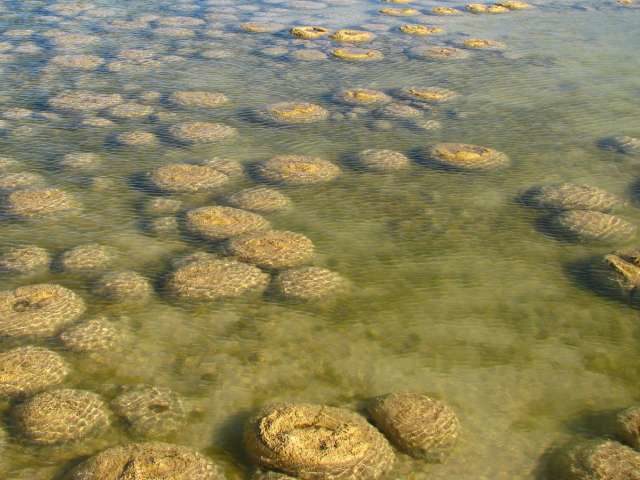 (Images) 20 Picture Quotes To Help Simplify Your Life
Over thinking, complications, analysing; these are all traits that are normal to most of us in everyday life. Wouldn't life be so much easier if we took these elements down a notch to simplify our lives?
I know it's a lot easier said than done however we can all be conscious of trying. We have sourced the below 20 Picture Quotes To Help Simplify your Life to help inspiration seeing and doing things in a simpler way. Enjoy
20 Picture Quotes To Help Simplify Your Life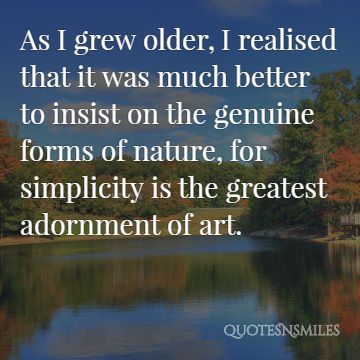 As I grew older, I realised that it was much better to insist on the genuine forms of nature, for simplicity is the greatest adornment of art.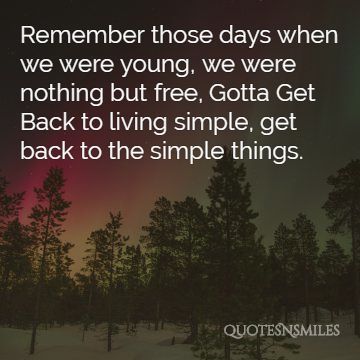 Remember those days when we were young, we were nothing but free, Gotta Get Back to living simple, get back to the simple things.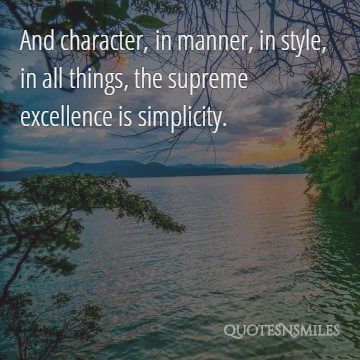 And character, in manner, in style, in all things, the supreme excellence is simplicity.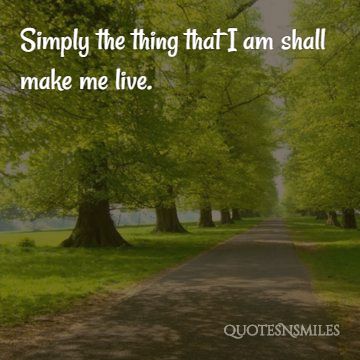 Simply the thing that I am shall make me live.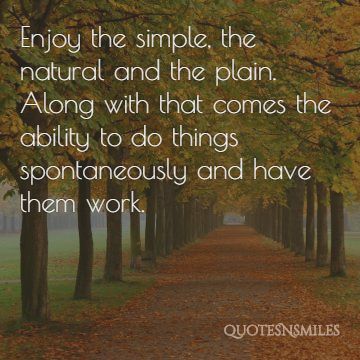 Enjoy the simple, the natural and the plain. Along with that comes the ability to do things spontaneously and have them work.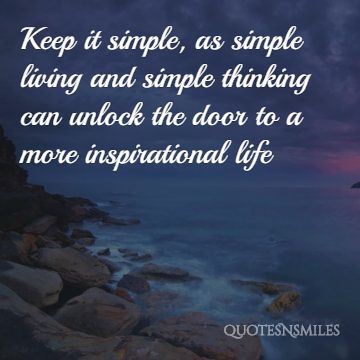 Keep it simple, as simple living and simple thinking can unlock the door to a more inspirational life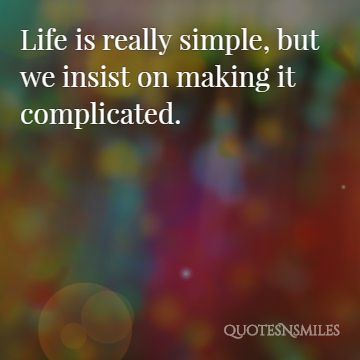 Life is really simple, but we insist on making it complicated.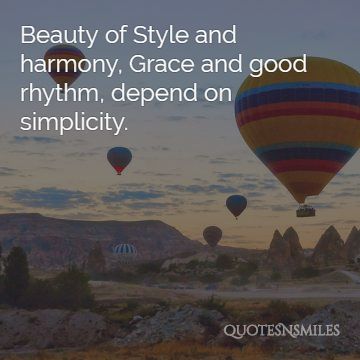 Beauty of Style and harmony, Grace and good rhythm, depend on simplicity.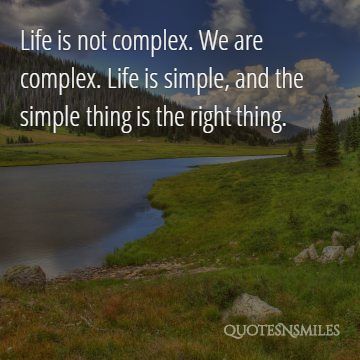 Life is not complex. We are complex. Life is simple, and the simple thing is the right thing.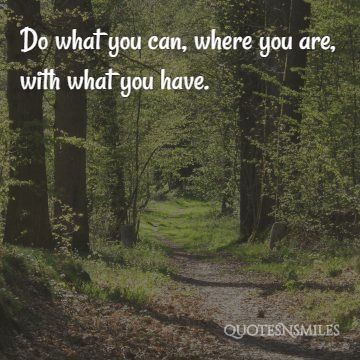 Do what you can, where you are, with what you have.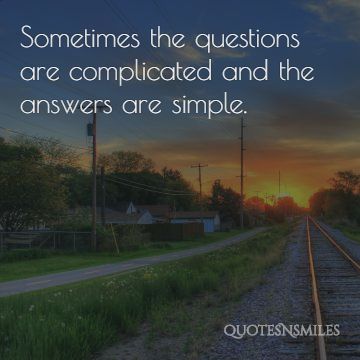 Sometimes the questions are complicated and the answers are simple.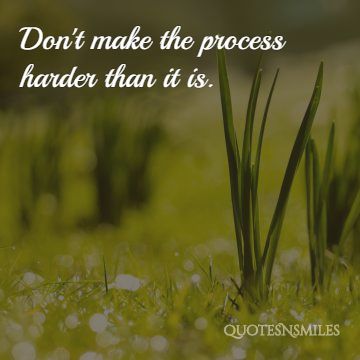 Don't make the process harder than it is.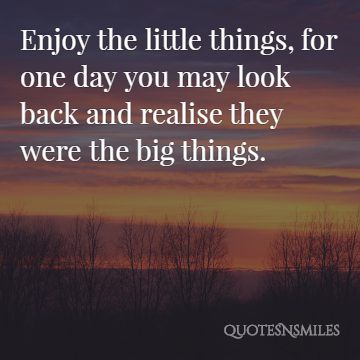 Enjoy the little things, for one day you may look back and realise they were the big things.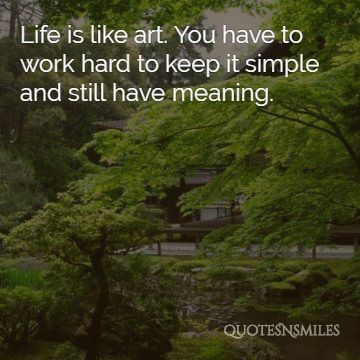 Life is like art. You have to work hard to keep it simple and still have meaning.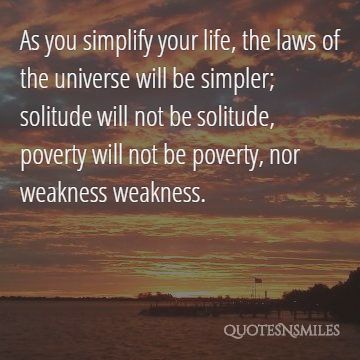 As you simplify your life, the laws of the universe will be simpler; solitude will not be solitude, poverty will not be poverty, nor weakness weakness.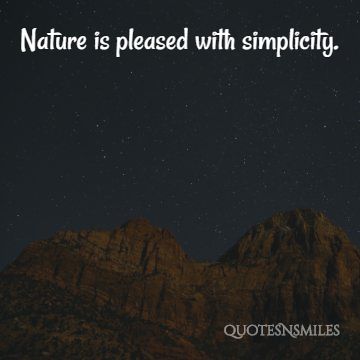 Nature is pleased with simplicity.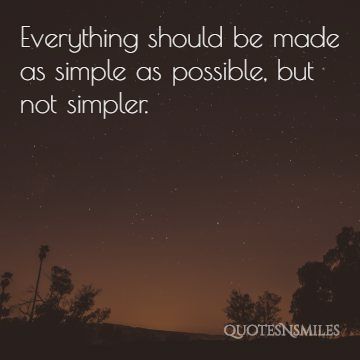 Everything should be made as simple as possible, but not simpler.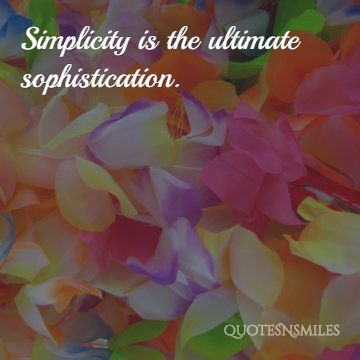 Simplicity is the ultimate sophistication.

We hope you enjoyed these 20 Picture Quotes To Help Simplify Your Life and thank you for visiting QuotesNSmiles.com