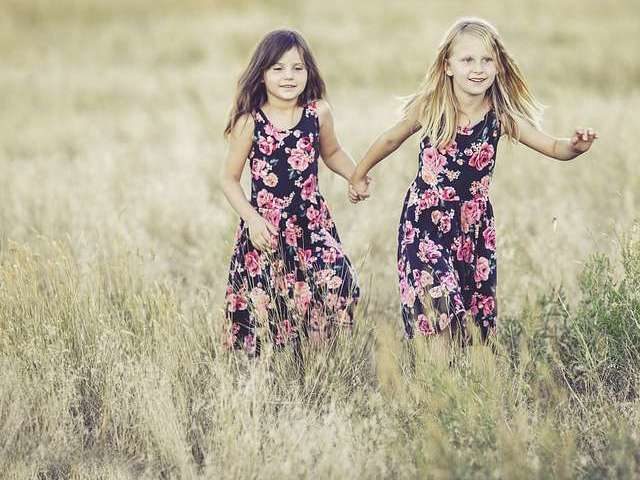 (Images) 16 Special Sister Quotes
If you have A Sister or are lucky enough to have multiple Sisters than you, like me, will appreciate these16 Special Sister Quotes.
Sisters are amazing! There is no one else like a Sister and even when we disagree, we know that we just love them too much to ever be without them! Sisterly Love is a special kind of love and even distance can't break the bond a Sister holds in her heart.
Here's to all of our Sisters (and especially mine)
16 Special Sister Quotes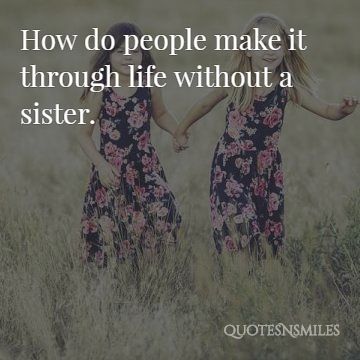 How do people make it through life without a sister.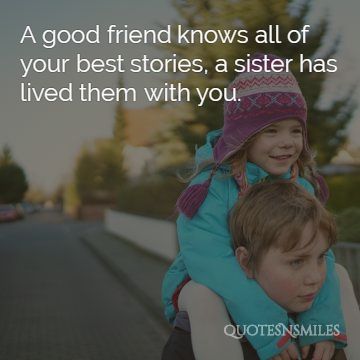 A good friend knows all of your best stories, a sister has lived them with you.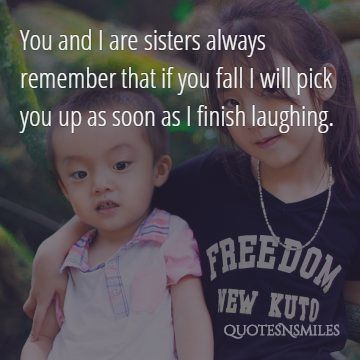 You and I are sisters always remember that if you fall I will pick you up as soon as I finish laughing.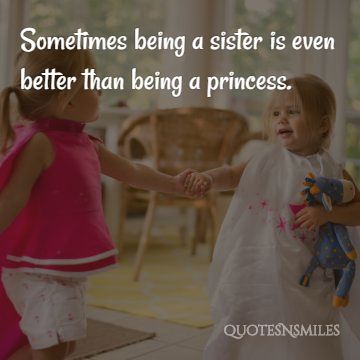 Sometimes being a sister is even better than being a princess.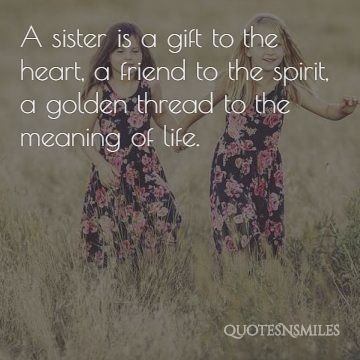 A sister is a gift to the heart, a friend to the spirit, a golden thread to the meaning of life.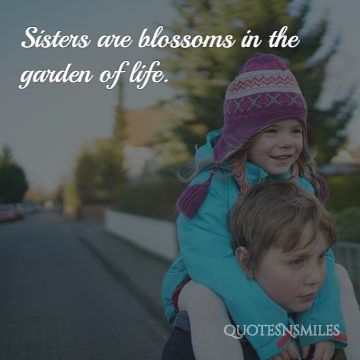 Sisters are blossoms in the garden of life.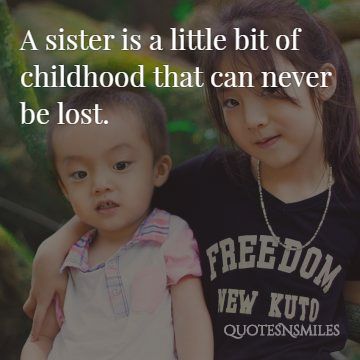 A sister is a little bit of childhood that can never be lost.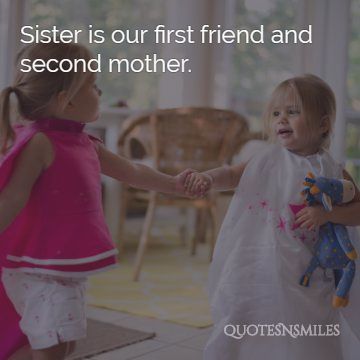 Sister is our first friend and second mother.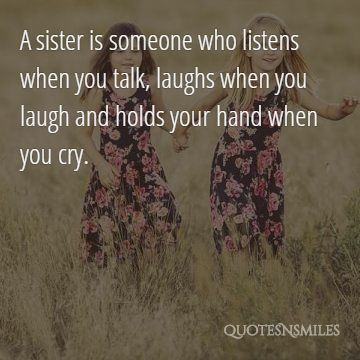 A sister is someone who listens when you talk, laughs when you laugh and holds your hand when you cry.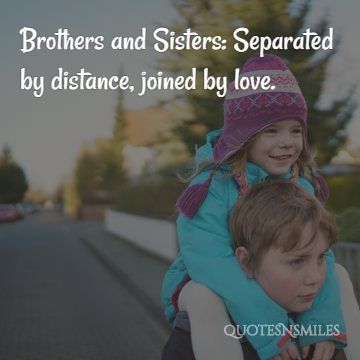 Brothers and Sisters: Separated by distance, joined by love.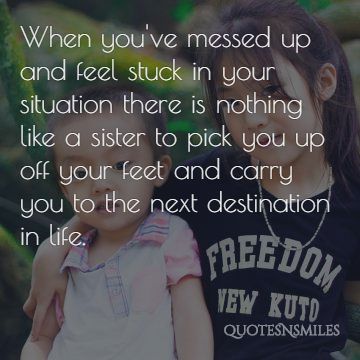 When you've messed up and feel stuck in your situation there is nothing like a sister to pick you up off your feet and carry you to the next destination in life.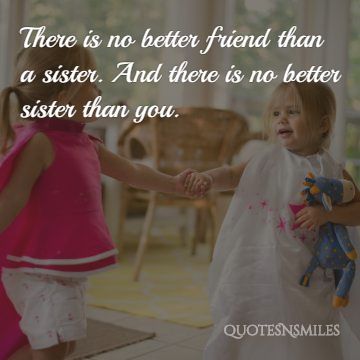 There is no better friend than a sister. And there is no better sister than you.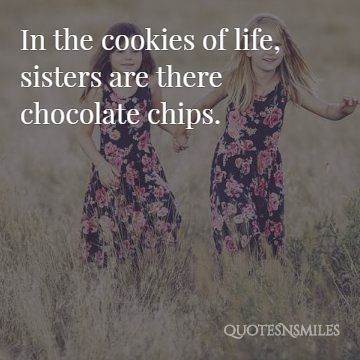 In the cookies of life, sisters are there chocolate chips.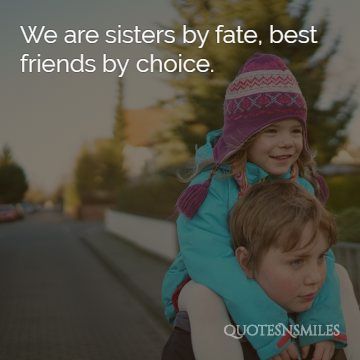 We are sisters by fate, best friends by choice.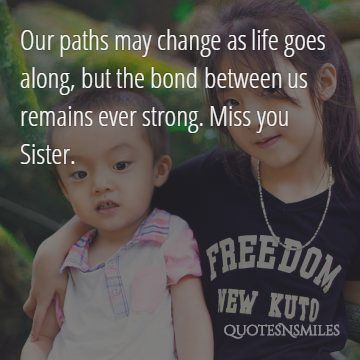 Our paths may change as life goes along, but the bond between us remains ever strong. Miss you Sister.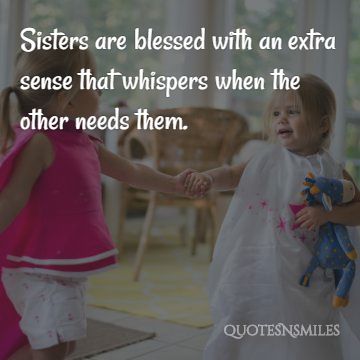 Sisters are blessed with an extra sense that whispers when the other needs them.
We hope you enjoyed these 16 Special Sister Quotes.Please share these with your sisters and thanks for visiting QuotesNSmiles.com